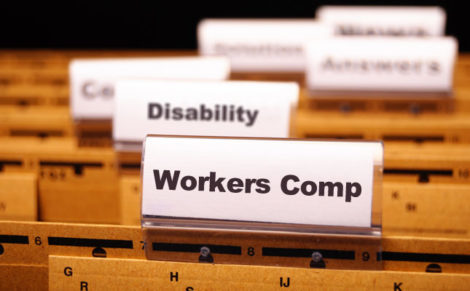 There are a total of 4.83 million employees in Los Angeles County—nearly half of the 10.2 million population. In the city of Los Angeles, numbers are obviously lower. Los Angeles is home to a striking 3.97 million people. The city has a total of 1.96 million employees. What are some of the occupations in the city of Los Angeles? People work in administration, sales, management, arts, food, construction, production, and education, just to name a few. The most common occupations include administration, sales, management, arts, and food and service. Concerning industries, healthcare and social assistance, retail trade, food service, manufacturing, and professional, scientific, tech services are the most common.
In some industries like retail, food service, and manufacturing, it might be very common to see workplace injuries. Workplace injuries can range in seriousness. Although some injuries are severe enough to cause death, most injuries just require medical attention and perhaps a few weeks off from work to ensure the injury is healing properly. When injuries occur in the workplace, employees can receive workers' compensation benefits. What is workers' compensation? Because of the undeniable risk for injury in nearly all workplaces, employers purchase workers' compensation insurance. Workers' compensation covers all workplace injuries and illnesses.
The city of Los Angeles is the home of 1.94 million Hispanic residents. Approximately 60% of Los Angeles residents are native speakers of a language other than English. Therefore, it is not a surprise that Spanish has become the second most prominent language in the city. What does this have to do with workers' compensation? Unfortunately, employers take advantage of this situation. Spanish speakers are at a high risk of becoming injured at work; however, since the primary language of the city is English, Spanish speaking employees might miss important safety information simply because they do not speak the language. Additionally, Spanish speakers are less likely to report workplace injuries for fear of retaliation. What do employers do? Employers fail to inform about or provide workers' compensation to their employees—even though it is California law.
It all comes down to Spanish speakers not knowing their rights as employees. Spanish speakers face even more of a challenge when they do not have access to legal assistance. There is a lack of representation of Spanish speakers in the Los Angeles area. It is common to see personal injury law firms, but most of these firms only provide legal assistance in English. If Spanish speakers have a general idea of their right to sue, they usually hesitate to contact a law firm because of the language barrier. Spanish speakers need legal assistance directly from someone who speaks Spanish. Spanish speaking Los Angeles lawyers can be hard to find. Therefore, many Spanish speaking employees do not pursue legal action when they are unlawfully denied workers' compensation.
Normandie Law firm is a Spanish law firm dedicated to change the lack of legal accessibility to Spanish speakers. Most of our staff speaks Spanish; you can be sure that you will always talk to someone in your preferred language. Speaking with legal staff who can speak Spanish ensures that you get all the information necessary to file a workers' compensation lawsuit. A Spanish speaking workers' compensation attorney in Los Angeles will meet with you and go over your case.
The following information is supplemental and is not designed to substitute your consultation with a Spanish attorney with experience in workers' compensation. A workers' compensation attorney that speaks Spanish should be your primary source of information.
Overview of Workers' Compensation
In California, all employers are required to provide workers' compensation coverage to their employees. Providing workers' compensation is somewhat of a trade-off between employees and employers. That is, if employers provide workers' compensation, employees cannot sue. So how does workers' compensation work?
After a workplace injury, employees must notify employers within 30 days. After this notice, employers are required to provide the employee with the proper forms within one day. The employee then has one year to file his or her claim. Before the claim is approved, the employee can receive up to $10,000 in medical care. Workers' compensation offers a variety of benefits which include medical care, temporary disability payments, permanent disability payments, retraining, and death benefits.
If a workers' compensation claim is denied, you have the option to apply for adjudication of claim and a declaration of readiness to proceed to have your case heard by a judge. If your case is denied once again, you can file a petition for reconsideration.
You will need to hire an experienced workers' compensation attorney to complete this process. An attorney will be able to help you gather the evidence necessary to prove your claim and help you receive your workers' compensation.
For more information on this topic, contact a Los Angeles workers' compensation attorney that speaks Spanish. An attorney experienced in workers' compensation will be able to answer all of your questions and address all of your concerns.
Suing Your Employer for Intentional Torts
If you believe that your employer intentionally caused your injuries, you have the right to sue. Employers are required to do everything possible to ensure employee safety. Therefore, an employer intentionally causing an injury is a serious issue. Employees can file a claim for an intentional tort. Intentional torts cause physical injuries but can also cause mental and emotional distress. Below are some common intentional torts:
Battery
Assault
False imprisonment
Intentional infliction of emotional distress
Fraud
Defamation
Invasion of privacy
Conversion
Trespass
The intentional torts that seem to be most relevant to an employer intentional causing an employee an injury are battery, assault, and intentional infliction of emotional distress.
For more information on the legal options available to you surrounding workers' compensation, contact a Spanish speaking workers' compensation law firm.
We Speak Spanish at Normandie Law Firm
In Normandie Law Firm, we guarantee that a Los Angeles attorney speaking Spanish will help you with your case. Finding a law firm with staff that speaks Spanish can be difficult for members of the Los Angeles community. Our law firm knows that speaking Spanish with our clients is essential to increasing Spanish speakers' legal representation. Do not be hesitant to contact us for fear of a language barrier. We will help you in Spanish from the moment that you call to schedule your first appointment to the moment our attorneys win your case. We strive to provide clients with the best legal service available in Los Angeles, California.
Normandie Law Firm does more for our clients than just provide exceptional legal service in Spanish. Normandie Law Firm also offers free consultations and free second opinions. If you have a workers' compensation case, you might have many questions. An attorney in Los Angeles who speaks Spanish will help you with all the information you need. Our attorneys will answer all of your questions and address all of your concerns. We guarantee that you will leave your consultation feeling like you have more than enough information to file a lawsuit. Best of all, your consultation will be completely free. If you already have an attorney with another law firm, you might be interested in one of our Spanish attorneys giving you a free second opinion. Why would you need a second opinion? If you are currently looking for additional information even after you met with your attorney, he or she might have missed something. Did your attorney rush through your case? Many attorneys are only interested in going through as many cases as possible. This creates the risk of attorneys overlooking or neglecting key pieces of information that can affect the outcome of your case. Does your attorney speak Spanish? If your attorney does not speak Spanish, you might have needed an interpreter to be present for effective communication. Although interpreters are trained professionals, some things can be lost in translation. Do not take this risk. The outcome of your case can be negatively affected. You need a Spanish attorney who can sue and get you the workers' compensation that you deserve. Contact Normandie Law Firm to schedule a free second opinion.
As previously mentioned, Normandie Law Firm is completely dedicated to providing clients with a positive legal experienced. In addition to speaking Spanish, our law firm offers clients a Zero-Fee guarantee. You will never have to worry about paying any upfront fees. Our law firm is strictly contingency based; therefore, you will not have to pay anything until our Spanish speaking lawyers win your case. Contact Normandie Law Firm today.