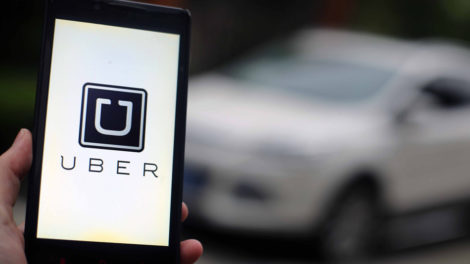 When it comes to ride-sharing apps, Uber and Lyft is the dominant force in many cities throughout not only the nation but the world. It is replacing the taxi service as we know it due to safer drivers and, most importantly, cheaper prices. When an accident occurs, liability becomes incredibly muddled as every company tries to absolve themselves from liability, and thus having to pay for the damages. It is precisely why everyone who's been involved in an accident involving Uber or Lyft (or any ride-sharing service) contact our law firm — we will not allow for insurance companies to retract themselves from what they owe you, the customer.
Normally, car accidents have a perpetrator and a victim. Someone crashes into someone else, and insurance companies construct a picture of what happened using testimonials, witnesses, cameras, and anything else that help them get a clear idea of what happened. But not all accidents involve a vehicle collision, and this is where liability gets tricky.
If you were injured getting in or out of your Uber or Lyft, you may be entitled to receive compensation for your injuries. The Normandie Law Firm is here to ensure that you get the necessary compensation for the damages incurred while you were under their care. Our law firm is here for the client. We want to ensure that you get the most compensation available for your case because we want our clients to receive the justice they deserve, and do not want corporations like Uber to skip out on dolling out the necessary compensation when they were at fault.
We get asked questions every single day regarding Uber/Lyft case. The questions we receive vary greatly, but there are certainly questions we get asked a lot. Examples of the types of questions we receive follow thusly:
Can I sue Uber if I was injured getting out of the car?
Can I file a lawsuit against Uber if I was injured while entering an Uber car?
What if I was involved in an accident while getting out of a Lyft car?
What if I was entering a Lyft car?
Our attorneys can help you file the right lawsuit against Uber or Lyft so that you recover the necessary compensation for your injuries.
Do You Have a Case?
Uber and Lyft have a responsibility to not only their drivers, but the passengers that ride in their vehicles. Normally, there is an at-fault driver when it comes to filing an accident claim. If the Uber driver was at fault, then Uber's insurance policy will kick in to cover the costs of injury.
But what happens when the accident that injured you involved no collision? What happens when you trip and injure yourself getting in or out of the car?
Normally, the actions of employees are under the responsibility of the company. For instance, if a store employee does not clear the parking lot of any ice that's accumulated in the lot and a customer slips and injures themselves, the store is liable for the accident.
Uber does not consider their drivers employees, however. Under the law, Uber drivers are independent contractors, and there is a significant difference between the two. When an independent contractor makes a mistake, the company claims no responsibility and expunge themselves from the case. Thus, when an Uber driver makes a mistake, Uber will do everything in their power to absolve themselves from liability and keep themselves from paying out.
But just because Uber wants to erase liability does not mean they're going to. The reason is because different insurances play different roles depending on whether a passenger is involved or not. From the moment you get into a ride-sharing car, like Uber or Lyft, to the moment you leave, they are responsible for you; you have access to their $1 million insurance policy.
The car must have a clear entry and exit. If the driver has cluttered doorways or the driver stopped in front of uneven ground, the passenger may misplace a step and trip when they are entering or when they are getting out of the vehicle. The trip can result in many injuries, some of which may require surgery or extensive physical therapy.
Potential Injuries from Getting in or Out of Your Ride-Sharing Vehicle
From the moment you set foot in the vehicle of Uber or Lyft to the moment you shut the door when you quit the vehicle, you are under their responsibility. Below are the following potential injuries that can result from tripping attempting to get in or out of your Uber/Lyft.
Hand & Wrist Injuries — Everyone's instinct when falling is to put their hands out to break their fall, to protect their head and neck from direct impact with the ground. Thus it is their hands and subsequent wrists that can get injured. Medical treatment is required to properly heal.
Face Injuries — If they are unable to get their hands out, their face may impact the ground. This can lead to permanent scars, loose and fractured teeth, black eyes, and other such injuries. If not treated, these scars may disfigure and cause emotional pain and suffering.
Ankle Injuries — When a foot gets caught, a twist of the body can injure the ankle. Without proper medical treatment, the ankle may not recover fully.
Shoulder & Back Injuries — If you land oddly, it can cause one of your vertebrae to shift and cause chronic pain. Similarly, if one of the many nerves lining your shoulders is affected, it can make it very painful to lift your arm, let alone lift any weight.
Wrongful Death — There is always the chance that a fall may lead to a fatal injury. Proper attorneys will ensure that you get the right compensation if your loved one suffered a wrongful death.
Compensation Available to You
Hospital bills — The medical treatment you receive will be expensive and without a proper attorney, you will have to pay the bills out of pocket. We will get you the right compensation for your bills along with any future costs of any treatment you may need, including physical therapy.
Lost wages — You don't work, you don't get paid. Our attorneys will help you get the necessary lost wages for the time you were unable to work. If you are unable to work, then you are eligible to receive compensation for the amount you could have made if you had not been injured.
Pain and suffering — Accidents can induce psychological disorders like anxiety, depression, post-traumatic stress disorder, and other such mental illnesses. If the accident elicited any mental disorder, you are entitled to further compensation.
Contact the Normandie Law Firm
Our law firm offers all of our clients free legal consultation. This gives you the opportunity to sit down with one of our attorneys and explain the details of your case. They will listen to you and give you their initial thoughts.
Additionally, we offer the zero-fee guarantee. This means that we only charge our clients after we prove your case and get you the right compensation. If we are unable to do our jobs, then we will not charge you.
Contact the Normandie Law Firm today to see what we can do for you.