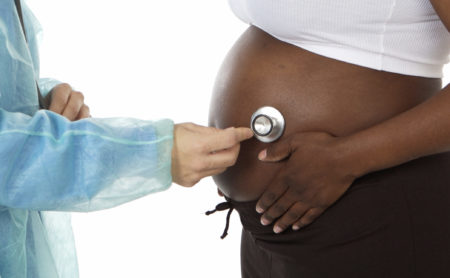 Birth injuries are one of the most debilitating experiences to go through: parents expect their children to be born healthy and safe, and they expect the hospital to take care of all involved family members, including mother and child. It is also expected that the obstetrician would have had a hand in the pregnancy for many months, and would have alerted the parents to any problems or issues present with their child. When the obstetrician, nursing assistant, surgeon, or other healthcare professional is negligent in his or her actions, resulting in harm to the mother or child, you as parents have a right to sue for financial compensation for your damages. There is no reason that the liable healthcare facility should not be held responsible for your injuries or the injuries to your child. Our top-rated law group, Normandie Law Firm, is one of Los Angeles's top legal teams, and we have ample experience in handling birth injury claims. Our clients often call us with questions regarding injuries that come about from pregnancy. Examples of these questions include:
How can I file a birth defect medical malpractice lawsuit?
Where can I find a wrongful birth attorney in Los Angeles?
Can I sue the doctor for missing diagnosis of birth defect?
Can I sue a doctor for failure to detect birth defects?
Birth Defects Information
A birth defect can usually be identified in the early formative weeks of a fetus's life cycle. There are numerous genetic tests that can be administered to determine if your baby is healthy or if there are birth complications. Birth defects that occur on a genetic level can have numerous causes, some of which are out of your control as parents. However, regardless of who can be placed at fault, it is still the responsibility of the obstetrician to alert you to these defects and let you know how healthy your baby is. An obstetrician failure to diagnose birth defect or a problem in your baby may be grounds enough to pursue compensation; you should enlist the help of a pregnancy malpractice lawyer for a better chance of earning a settlement.
Obstetricians will monitor the health of your baby for weeks prior to birth. During this time, there are numerous tests administered that evaluate the health of the child on a genetic level; additionally, sonograms and other images will show the development of the baby. It is crucial that you find a doctor who cares about you and your family, as he will be extra attentive to any potential red flags that rise up on tests.
There are numerous types of birth defects that occur as a result of missed pre-natal testing or an incorrect reading of prenatal tests. A few include:
Twin transfusion syndrome
Congenital heart defects
Cleft palate
Deformation
Down Syndrome
Stomach defects
Malformation
Cystic Fibrosis
Neural Tube Defects
Fragile X Syndrome
Sickle Cell Disease
Tay-Sachs Disease
Besides suffering from a genetic birth defect, there is also the possibility of a fetal birth defect that can be caused by the negligence of a doctor during delivery. Birth is an incredibly risky occurrence, and both mothers and children have passed away from complications during the procedure. A skilled doctor with a team of expert nurses should be present at your birth to make sure everything goes smoothly and that your child is delivered healthy, safe, and sound. If a doctor's medical negligence during childbirth harms your baby, you should be aware of your ability to sue for damages.
Some examples of wrongful birth injuries that do not come about from a missed diagnosis of a birth defect include:
Cerebral Palsy
Erb's Palsy
Hypoxia
Kernicterus
Unfortunately, many of these birth defects do not have cures, and only some have ways to help your child live a normal, healthy life. If your child suffered a defect as a result of birth-related medical malpractice, you can sue the OBGYN, doctor, or hospital responsible for the injuries.
Causes of Birth Defects
Some birth defects are caused by simple genetic mutations or irregularities in chromosomes that neither a doctor's nor a mother's actions can control. However, for those defects that do not come about genetically, there may be other causes.
For example, products that may cause harm in unborn children are usually advertised as having these potentially ill effects, and mothers must take caution. If there is a warning present on the product, it is very difficult to sue for any problems that may have arisen due to its usage. A common example of this is when mothers smoke cigarettes or drink alcohol during pregnancy – these addictions can be fatal to babies, but if the children live, they may already be born with weak lungs or pulmonary issues, or, in the case of alcohol, be diagnosed with Fetal Alcohol Syndrome. A mother who consumes harmful products that are advertised as such is willingly and knowingly placing her baby and her own body in harm's way, and there is little that can be done in the way of legal action to correct these damages.
Some common causes of birth defects that do not always have ample warnings include:
Exposure to radiation (via products, x-rays, etc)
Organic compounds
Over-the-counter medication
Petroleum products
Prescription medication (including painkillers, antidepressants, etc)
Cleaning solvents and solutions
There are companies that sell various products that have been linked to birth defects in children. If you feel you have been exposed to a product that caused damage to your child, consult with a birth defect claim attorney in Los Angeles today to get started on pursuing legal action.
Potential Compensation
With the assistance of a birth defect malpractice attorney, you can file a lawsuit against the responsible doctor or healthcare facility responsible for your birth injuries. Your child, being an infant, cannot file a claim; therefore, you as parents must take responsibility and seek compensation.
Birth injuries fall under medical malpractice. In order to sue for medical malpractice, you must be able to show that the injuries were caused as a direct result of the doctor's negligence. A failure to alert you to a baby's defects or an injury caused by the doctor's actions fall under this category, but if the defect is not caused by the doctor, you cannot sue the hospital. You may be able to sue another party if an environmental factor or product caused the injuries.
Further, it should be noted that medical malpractice claims cap the maximum earnings for pain and suffering at $250,000. Medical bills, however, do not have an upper limit.
You may be able to receive compensation for:
Medical expenses, including hospitalization, surgery fees, medication, extended treatment of your child, physical therapy, and other procedures that will help you and your baby recover. You may also be compensated for future expenses.
Lost wages, which can be earned for both past and future days of missed work. If the negligence of a doctor caused your baby to suffer injuries, you will likely want to monitor the child and go through whatever procedures are necessary, causing you to miss work.
Pain and suffering, which are emotional damages, include PTSD, fear, anxiety, mental scarring, psychological damage, and emotional trauma.
A medical malpractice lawyer in Los Angeles, California, will be able to help you earn the maximum settlement under the law if your child's birth defects were caused by a doctor's negligence, or if the obstetrician did not alert you to these issues prior to birth.
Normandie's Role
At Normandie Law Firm, our experienced birth injury attorneys are here to help you get the compensation you deserve for your damages. It can be traumatizing to go through an ordeal where you and your child receive injuries while in the hospital, and our empathetic lawyers will do everything we can to bring you a fair settlement. We are a team that will aggressively pursue your fair treatment and will not rest until we bring you a settlement you deserve.
Call us today to receive a free consultation with a skilled lawyer in Los Angeles. You can ask us any questions you want about the legal process, birth defects, and your options for filing a lawsuit against different responsible parties. We will answer you as best we can and listen to you with open ears.
All of our clients are offered a zero fee guarantee on their cases. This means that there are no out of pocket expenses ever paid to us. We are only paid if we win your case – and our fees come out of the settlement we earn for you, not from your savings. Therefore, the defendant is the party paying your legal bills. If we lose, you do not owe us a dime.
Contact Normandie Law Firm today to speak with an experienced Los Angeles birth injury attorney.
OUR ATTORNEYS CAN HELP YOU FILE THE RIGHT LAWSUIT
Lawyer to Sue Doctor for Failing to Detect Birth Defects in Medical Malpractice Lawsuit
Statute of Limitations to File Lawsuit Against Prenatal Doctor for Failing to Detect Birth Defect
Attorney to Sue Doctor for Not Detecting Child's Birth Defects