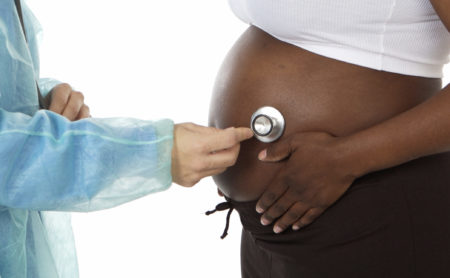 A birth injury is a terribly traumatizing situation for any pair of parents to go through, and if the injury is caused due to the negligence of another party, there should be some form of compensation for the damages. There are different ways that a birth defect can come into play, and not all are caused by genetic mutations; some are directly due to the medical negligence of a doctor or nurse, while others occur because of environmental factors. It is important that families who have children who have been maligned with birth injuries seek out the assistance of a pregnancy malpractice lawyer for help moving forward. Our experienced attorneys at Normandie Law Firm handle wrongful birth injury cases throughout the state of California, including in San Jose. Our clients come to us with questions about birth defect claims and what they can do to ensure their lives are not disrupted any more than they already have been. Examples of these questions include:
How can I file a birth defect medical malpractice lawsuit?
Can I sue the doctor for missing diagnosis of birth defect in my baby?
How much can I earn for a missed diagnosis of birth defect?
Can I sue for a failure to detect birth defects in my child?
What can I do about an obstetrician failure to diagnose birth defect?
Fetal Birth Defect from Missed Pre-natal Testing
An obstetrician at your OBGYN will have met with you for weeks throughout your visit. He will have conducted numerous tests, taken many samples of blood and other fluids, and evaluated the results showing the health of you and your baby. This is important for many reasons. For one, it shows what you need to do moving forward to ensure that your baby is as healthy as possible. Additionally, it lets parents know if there are any issues with the pregnancy or with the baby; in some cases, tests reveal birth defects or disorders that are incurable and would lead to a greatly reduced quality of life. Some parents have to make tough decisions on whether or not to continue with the pregnancy and decide what the next choice of action should be. If a doctor has an incorrect reading of prenatal tests, resulting in a missed diagnosis of birth defect, there may be grounds to sue for medical negligence.
Doctors and nurses are supposed to pay careful attention to these test results, and not doing so and making errors can compromise the health of both the mother and child if it is a particularly severe defect. Some commonly misdiagnosed birth defects include:
Congenital Heart Defects
Cystic Fibrosis
Fragile X Syndrome
Cleft Palate
Deformation
Down Syndrome
Sickle Cell Disease
Neural Tube Defects
Tay-Sachs Disease
Twin Transfusion Syndrome
Stomach Defects
Malformation
A wrongful birth attorney in San Jose can assist you in suing for any genetic birth defect coming about from a missed diagnosis from pre-natal testing.
Birth Defect from Doctor's Negligent Actions
A birth-related medical malpractice claim can be filed if a doctor acts in such a way that he harms your baby during delivery. Some doctors are needlessly rough in delivering babies, and may harm the infant as it is crowning; alternatively, they may cause various problems if they pull on a baby that is breaching. Other doctors have been known to be too uncontrolled with forceps. If you are in need of a San Jose birth injury attorney, contact Normandie Law Firm today.
Some examples of these birth injuries caused by the direct action of doctors include:
Fractures and sprains to bones
Erb's Palsy
Cerebral Palsy
Lacerations to the face and body
Sprains
Infections
Hematoma
Hemorrhages
Swelling and bruising
Asphyxiation
Brain Injuries
It is important that you seek out a doctor you can trust to deliver your baby; you should already have a careful relationship to ensure that he will do everything in his power to keep you and your baby safe.
Maternal Injuries during Childbirth
Of course, the infant is not the only one who can be harmed during childbirth. Mothers have to go through extreme pain and risky procedures during childbirth, and any errors can be grounds to file a medical malpractice lawsuit. Some mothers have to undergo cesarean sections, while others require episiotomies to ease the delivery of the baby. These types of procedures can lead to heavy scarring and tissue damage if done improperly.
Further, there is always the chance that the equipment used to deliver the child was not properly sterilized. This can lead to bacteria entering the bloodstream of the mother and causing her to contract an illness. It is crucial that all surgical instruments are cleaned and sterilized before the procedure.
Other examples of injuries that can occur to mothers include:
Perineal tears
Infection from unsanitary surgical tools
Postpartum hemorrhage
Placental abruption
Ruptured uterus
Sexual dysfunction
You should not suffer a loss in quality of life because you were not properly treated by a doctor during childbirth. If you sustained injuries while delivering your baby, consult with an experienced birth defect claim attorney in San Jose at Normandie Law Firm for more help moving forward with legal action.
Filing a Medical Malpractice Claim
Before you file a medical malpractice claim for birth injuries, you must be able to prove points of negligence. An attorney will be able to help you with this, so you should not hesitate to reach out to a skilled lawyer at Normandie Law Firm.
The doctor and you had a doctor-patient relationship. That is, you agreed to use the doctor's services and he agreed to perform a procedure on you. This is de facto in emergency room cases, but it can also be easily proven by records of visits to obstetricians and other medical professionals.
The doctor acted in a negligent manner. If a doctor did not follow protocol in delivering your baby, he could be said to have acted negligently; for instance, he may have used excessive force in helping your baby exit the womb, or he may have administered improper medication to you during your procedure, leading to complications.
The negligence caused an injury. If there were no results from the doctor's negligent actions, there can be no lawsuit filed. If his actions led to injuries to your child or to you, however, you can mark this point as being fulfilled.
The injury led to specific physical damages. That is, the injury caused some form of harm to either you or your baby. A doctor's sloppy incisions could lead to nerve damage, for instance, and prolonged pain.
Further, you should be aware that the statute of limitations for filing a medical malpractice claim is 3 years from the date of the injury or from the date of the discovery of the injury. It is important that you seek the assistance of a birth defect malpractice attorney as soon as possible so that all of the necessary evidence can be compiled and you can receive compensation before the hospital tries to wiggle out of its responsibilities.
Normandie's Role
At Normandie Law Firm, we do everything we can to make sure you receive ample compensation for your injuries and for any birth defects in your child. Our experienced lawyers have worked on medical malpractice claims for years, and we will tirelessly strive to bring you a settlement you are proud of. Our team is empathetic to your situation, and we want to make sure you remain healthy and financially stable in the wake of a wrongful childbirth injury.
Call us today to receive a free legal consultation with one of our attorneys. We will give you all the information you need to know about the legal process, birth defects, filing a medical malpractice claim, and what you stand to earn in the form of compensation. We believe all of our clients should be appropriately armed with knowledge before making a decision.
Additionally, we operate on a zero fee guarantee. This means that you do not owe us any money throughout the legal process. Our fees are taken care of only if we win your case; they are taken from the settlement we earn for you, and not from your savings at all. If we lose, you do not owe us a penny.
Contact Normandie Law Firm to speak with a medical malpractice lawyer in San Jose, California, regarding your wrongful birth defect claim.
OUR ATTORNEYS CAN HELP YOU FILE THE RIGHT LAWSUIT
Lawyer to Sue Doctor for Failing to Detect Birth Defects in Medical Malpractice Lawsuit
Statute of Limitations to File Lawsuit Against Prenatal Doctor for Failing to Detect Birth Defect
Attorney to Sue Doctor for Not Detecting Child's Birth Defects