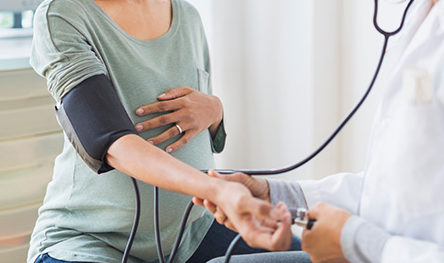 Birth injuries can occur in numerous ways and have many different causes. There are some unfortunate circumstances in which a fetus suffers problems on a genetic level due to a mutation or a predisposition to a disease or condition; these issues can result in lifelong birth defects that may not have cures or easy treatments that can increase the quality of the baby's life. If these conditions are not brought to the attention of the parents, there may be an opportunity to sue for compensation. An obstetrician failure to diagnose birth defect can negatively impact the life of the parents, as they may not have wanted to keep the pregnancy had they known there were issues. There are also birth defects that occur during delivery due to the negligence of a doctor. No matter what the case, the OBGYN and responsible obstetricians have a duty to protect you as parents and your unborn children. Our law group in Los Angeles, Normandie Law Firm, has a team of accomplished attorneys with experience in birth injury claims. We have handled birth-related medical malpractice cases for years and we believe that the responsible party should cover the costs of any and all damages that come about. Our clients often call us with questions about these injuries and the legal process behind them. Examples of these questions include:
Where can I find a birth defect malpractice attorney in San Diego?
How do I file a birth defect medical malpractice lawsuit?
Can I sue the doctor for missing diagnosis of birth defect?
Can I sue a hospital for a failure to detect birth defects?
Relationship between a Doctor and Birth Defects
Prospective parents often go to their obstetricians for months leading up to childbirth. During this time, the doctor will conduct numerous tests on both the mother and the child in order to ensure that both are in healthy states. These include tests that screen genetics, evaluate the health of the child through amniotic fluids, examine the baby's development through sonograms, and more. It is crucial that a doctor be attentive to what is present on these tests, as an error in reading them or a misinterpretation of their results can have profoundly negative effects. For example, if a pair of parents is faced with a pregnancy with a child that has debilitating defects, it may be in the best interests of everyone to terminate the pregnancy. A doctor that has a missed diagnosis of birth defect in a child may mistakenly allow a mother to carry to full term and put her and her partner through undue stress and hardship.
A genetic birth defect can be worsened by missed pre-natal testing. It is not fair to parents to have to suffer through the turmoil of having a baby with defects that surprises them; any fetal birth defect should be reported to the parents as soon as it is discovered. There are numerous forms of defects that are often misdiagnosed or missed altogether.
A missed diagnosis of a birth defect can be grounds for a lawsuit. Some conditions that result from an incorrect reading of prenatal tests that afflict unborn children include:
Cystic Fibrosis
Twin transfusion syndrome
Congenital Heart defects
Cleft Palate
Deformation
Fragile X Syndrome
Sickle Cell Disease
Neural Tube Defects
Down syndrome
Stomach defects
Tay-Sachs Disease
Congenital heart problems
Malformation
The causes of these birth defects can be varied. There may be environmental issues (radiation, smog, carbon monoxide poisoning, etc), misuse of products (petroleum, cleaning solvents, chemical solutions, tobacco, alcohol, etc), or side effects of drugs (over the counter medicine, prescription painkillers, and various injections).
If your child suffered birth defects due to factors out of your control, you may be able to file a lawsuit against the responsible party for compensation.
Medical Negligence
Occasionally, a doctor can be negligent during delivery. In these instances, the doctor has a direct hand in injuring your child and causing birth defects. A wrongful birth claim can be filed with the assistance of a pregnancy malpractice lawyer. These moments of medical negligence committed by a doctor are often much more traumatizing, as they can effect otherwise healthy babies; the stress and issues that arise in the aftermath can take a heavy toll on parents.
Some examples of these birth defects that can be caused by doctors include:
Cerebral palsy
Brain injuries
Lacerations and bruises
Hemorrhages
Brachial Plexus injury
Spinal damage
Proving medical malpractice can be problematic, but in the case of childbirth deliveries, if your doctor committed any action that caused injuries to your child, you have ample grounds for a claim.
Maternal Injuries
Birth defects present in unborn or delivered children are not the only injuries present in delivery rooms. Mothers also may be hurt during pregnancy procedures due to the problematic behavior or actions of a doctor or nurse. The focus in delivery rooms should always be on preserving the health and safety of both the mother and child. Although many, sadly, perish from complications arising during childbirth, our medical technology and knowledge is often good enough that we can ensure the prolonged health of both patients. If you suffer any of these injuries, it is wise to consult with a medical malpractice lawyer in San Diego, California to sue the doctor for medical negligence.
Mothers who are harmed in delivery rooms often suffer injuries such as:
Excessive blood loss: Blood loss is a normal part of pregnancy, but if the birth canal or other parts of the region tear or split, there can be additional bleeding; further, internal bleeding from ruptured organs or hemorrhages can cause complications; thus, a nurse or doctor must pay extremely careful attention to a mother's vital signs during birth.
High blood pressure: A failure to notice high blood pressure during a child delivery can lead to preeclampsia and seizures. This can also place undue stress on the heart, which is already undergoing a large amount of turmoil during pregnancy and childbirth.
Lacerations and incisions: These cuts and slices might occur if the doctor needs to conduct an alternative method of delivering your baby (as in an episiotomy or caesarian). These wounds may leave heavy scarring and have less sensation as time wears on.
Infection: Hospitals and delivery rooms are to be kept in pristine condition. If a doctor or nurse fails to properly sterilize surgical equipment, the mother can be subjected to various infections, sicknesses, diseases, and bacteria. There is no telling what kind of conditions may transfer between bodies from one surgical tool. It is possible that a mother may contract hepatitis, HIV, Chorioamnionitis, strep, and more off a tool that was not adequately cleaned.
To receive more information about these maternal injuries and other conditions that can arise, consult with a birth defect claim attorney in San Diego. One of our skilled lawyers can help you secure a fair settlement for your injuries.
Earning a Settlement
An experienced wrongful birth attorney in San Diego can help you earn a sizeable settlement for your injuries or birth defects in your child. No matter who is responsible, one of our expert attorneys will be able to assist you.
Note that if you are filing a lawsuit against a hospital or doctor for a birth injury, you have three years from the date of the injury to take legal action.
Some forms of compensation you can receive include:
Medical expenses, which can be fully covered; your surgery, hospitalization, emergency room costs, ensuing physical therapy, required medication, and more can all be paid for, for both you and your child. Further, any future costs can be covered as well. There is no upper limit on how many medical expenses can be covered by the responsible healthcare facility.
Lost wages, which can be covered from both the past and future. You may miss work due to complications from pregnancy or because your child requires additional procedures.
Pain and suffering, which is capped under state law at $250,000. These damages include emotional trauma, psychological scarring, mental pain, fear, anxiety, PTSD, and more.
With the help of a qualified lawyer in San Diego, you can walk away from your injury with a fair settlement to cover your damages.
Normandie Law Firm – Here for You and Your Child
Our attorneys at Normandie Law Firm are empathetic to you and your child's injuries. We know that birth defects can take a heavy toll on your lives, and we are here to help you move forward with reduced stress in some areas. Our experienced team cares about your health, both physical and mental, and we promise to do everything we can to bring you a settlement you are satisfied with. We want you to focus on helping your child live a normal life, and worrying about medical bills and such is not conducive to achieving that. Let our attorneys assist you, and you can get started on the rest of your life.
Call us today to speak with an attorney in a totally free and confidential legal consultation. You can ask us any questions you want about the legal process, birth defects, and what you may possibly earn in a settlement. We will answer your questions and give you all the information you need to know to make a well-informed decision.
All of our clients are given zero fee guarantees on their cases when they select us at Normandie Law Firm. This means that we do not receive any payments for our services until we win your case, and our fees are taken from the settlement itself. Your savings are left untouched; we do this to preserve your financial integrity and to make sure that you are represented regardless of your current monetary situation.
Reach out to a San Diego birth injury attorney at Normandie Law Firm today for more information on filing a birth defect lawsuit.
OUR ATTORNEYS CAN HELP YOU FILE THE RIGHT LAWSUIT
Lawyer to Sue Doctor for Failing to Detect Birth Defects in Medical Malpractice Lawsuit
Statute of Limitations to File Lawsuit Against Prenatal Doctor for Failing to Detect Birth Defect
Attorney to Sue Doctor for Not Detecting Child's Birth Defects