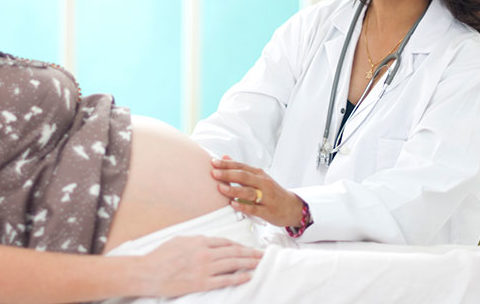 Dealing with birth defects in your children can be a severely traumatizing process in and of itself. There are times when there is no known cause for a genetic mutation or problem with a pregnancy. The majority of childbirths is normal and results in no issues; those small numbers that do have issues, however, are difficult to overcome. Sometimes, these birth defects are caused by doctors or environmental factors – in which case, you may be entitled to financial compensation for your damages. We at Normandie Law Firm believe that any responsible party should be liable to pay for whatever is necessary if he or she caused harm to your child. Our clients often come to us with questions about birth defects brought on by medical negligence or other sources. They ask us questions like:
How can I file a birth defect medical malpractice lawsuit?
Where can I find a wrongful birth attorney in Sacramento?
How can I sue the doctor for missing diagnosis of birth defect in my baby?
I need to find a medical malpractice lawyer in Sacramento, California. Who can I call?
Birth Defects from Other Factors
A woman who is pregnant has to be sure to not subject herself to any adverse situations, products, or environments that can potentially cause harm to her baby. Fortunately, there is often a wealth of knowledge available that pregnant women can receive so that they are certain they are never in any danger. For example, most products that can cause harm to an unborn child have warnings on the labels that proclaim that. Some of the most well-known products that cause birth defects in unborn children are tobacco and alcohol.
Tobacco, in addition to causing damage to a mother's lungs and heart, can cause her unborn child to suffer from various birth defects, like cleft palates, premature birth, detached placenta, and more. Alcohol is even more dangerous; babies who are born to mothers who drink alcohol during pregnancy can suffer from fetal alcohol syndrome.
There are, however, some products that have blanket warning labels and do not expressly say that they can cause birth defects. Others do not make mention of this propensity at all. Some other factors that contribute to birth defects include:
Prescription medication or painkillers
Antidepressants
Over the counter medication
Petroleum products
Radiation
Insecticides
Paint fumes
Cleaning solvents and solutions
Accutane
Heavy metals like lead and mercury
If a company's failure to warn of the potential dangers of using a product or exposing yourself to the product results in birth defects to your unborn children, you may be able to sue for compensation. Reach out to a birth defect claim attorney in Sacramento for more information on filing a claim. No fetal birth defect that can be attributed to another party should be left for you to handle by yourself – the responsible party should be held accountable.
Doctor's Failure to Detect Birth Defects
At your OBGYN, you meet with a doctor for weeks leading up to your pregnancy. Throughout these visits, you are consistently tested, as is your unborn baby. It is crucial that doctors conduct regular examinations to make sure that there are no problems with your baby; if there are, you can discuss further options and future plans, such as ways to deal with birth defects and facilities that can help your child live a normal life (if the defect is particularly severe or debilitating). However, a doctor may not notice a genetic birth defect that shows up on a test, leading to a missed diagnosis of birth defect. This error of omission can be extremely traumatizing to a family that is expecting a healthy baby to be born. Some families may want to pursue other options to end a pregnancy if a baby will not be able to lead a fulfilling, healthy, functional life, and stripping them of that ability is grounds for a lawsuit.
An incorrect reading of pre-natal tests can lead to parents being surprised by defects upon childbirth. Some of these defects that are often the result of missed pre-natal testing include:
Twin transfusion syndrome
Congenital Heart defects
Cleft Palate
Deformation
Cystic Fibrosis
Fragile X Syndrome
Sickle Cell Disease
Neural Tube Defects
Tay-Sachs Disease
Down syndrome or Autism
Stomach defects and intestinal issues
Malformation of body parts
Do not let a missed diagnosis of birth defect in your child go unpunished. Consult with a Sacramento birth injury attorney to file a lawsuit against the responsible party.
Doctor's Actions Led to Birth Defects
Occasionally, an obstetrician failure to diagnose birth defect is not the cause for your child's injury; rather, the doctor himself may cause damage to your child during childbirth. There are numerous ways that the negligence of a doctor or surgeon can lead to birth defects in your child. As a mother, you should be keenly aware of your doctor's credentials and the way he works with his patients; if you are uncomfortable with him or feel that he may unintentionally harm you or your baby, you should seek out another doctor or healthcare facility altogether. A pregnancy malpractice lawyer will be able to assist you and refer you to another hospital.
During childbirth, the doctor may have to manipulate the baby in certain ways to ease its exit from the womb. He may mistakenly harm your child with forceps or his hands; babies are, after all, delicate, and small amounts of force may cause damage. A wrongful birth injury claim may be in order.
Examples of birth injuries that can occur during delivery include:
Cerebral palsy
Hemorrhaging
Cephalohematoma (bleeding between the bone and connective tissue)
Fractures to bones
Erb's palsy
Paralysis
Swelling
Lacerations
Suing for Birth-Related Medical Malpractice
If you are the victim of birth-related medical malpractice and your baby has been injured in some way, you may be entitled to sizeable financial compensation. An experienced birth defect malpractice attorney can help you earn a settlement for your damages. You should keep in mind that the statute of limitations for filing a medical malpractice claim is 3 years from the date of the injury or 3 years from the date of discovery of the injury. This distinction is important, as some birth defects do not make themselves apparent until later in life; congenital heart problems, for instance, may not manifest until a child is school-aged. If a doctor missed these defects and the child suffers due to it, you may be able to sue for damages.
Other forms of compensation you may be able to receive include:
Medical Expenses (surgery costs, medication, hospitalization fees, ambulance transportation fees, emergency rooms costs, ICU costs for your child, and more). There may also be the possibility that you or your child requires additional treatments in the future; these expenses may also be covered.
Lost Wages (both past and future due to missed days of work from injuries or recovery, or from having to take care of your child).
Pain and Suffering (emotional damage, psychological scarring, PTSD, fear, anxiety, mental trauma, and more). Medical malpractice claims are unique in that pain and suffering, or noneconomic damages, are capped at a maximum limit of $250,000. There is no limit for medical expenses.
Do not hesitate to contact a lawyer today in Sacramento to discuss your options moving forward.
How Normandie Helps
Our team of expert attorneys at the top-rated Normandie Law Firm is here to help you through the ordeal that accompanies wrongful birth claims and birth defects. These incidents can take a toll on your body and mind, and we believe you are entitled to a fair settlement from the doctor or healthcare facility that is responsible for damages to you and your child. Our lawyers are empathetic to your situations and will aggressively fight the insurance company until we bring you a settlement you are satisfied with.
Call us today to receive a free legal consultation with an accomplished attorney. You can ask us any questions you like and we will give you all the pertinent information. Feel free to discuss your child's birth defects and what you expect out of the litigation process, and we will tell you how we will handle your claim and what we expect to be able to earn for you. We are transparent with our clients and will always make sure you are adequately informed about your case.
Further, all of our clients are given zero fee guarantees on their cases. You do not have to pay us a dime throughout the entire legal process. Our fees are paid if and only if we win your case, and they are taken from the settlement we earn for you. If we lose, you owe us nothing at all. This is done to make sure that your savings are never touched and kept for more important matters.
Contact Normandie Law Firm today to get in touch with a birth defect injury attorney in Sacramento.
OUR ATTORNEYS CAN HELP YOU FILE THE RIGHT LAWSUIT
Lawyer to Sue Doctor for Failing to Detect Birth Defects in Medical Malpractice Lawsuit
Statute of Limitations to File Lawsuit Against Prenatal Doctor for Failing to Detect Birth Defect
Attorney to Sue Doctor for Not Detecting Child's Birth Defects