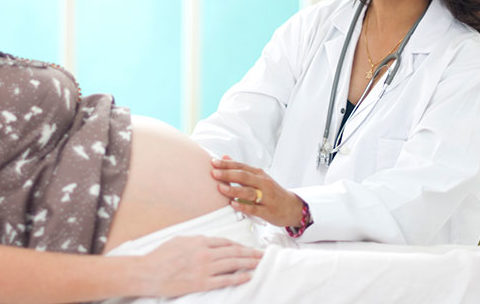 Birth defects occur in 1 of every 33 births. That means, in an average classroom, there will be at least one child with a birth defect. There are over 4,000 different birth defects. Birth defects can be mild and require no special care, or birth defects can be severe and require multiple surgeries and constant medical attention. Some birth defects include twin transfusion syndrome, congenital heart defects, cleft palate, cleft lip, deformation, malformation, stomach defects, and Down syndrome. Here are a few of these birth defects:
Down syndrome: Down syndrome is one of the common birth defects, affecting about 1 in 700 pregnancies. Down syndrome consists of an extra chromosome, chromosome 21.
Anencephaly: Anencephaly affects 3 in 10,000 pregnancies. Children affected by anencephaly are born without parts of their brain and skull.
Congenital heart defects: these heat defects affect the function and structure of children's heart. Children can be born without vital parts of the heart.
If a doctor fails to diagnosis one of these issues, you may be able to sue for compensation. An expert attorney who has experience handling pregnancy malpractice claims can help you. Contact an experienced attorney at the top-rated Normandie Law Firm today for more help.
Prenatal Screening
Prenatal screening has become a staple aspect of pregnancy in the United States. Prenatal screening consists of many tests run in the first and second trimesters of a woman's pregnancy. These tests are designed to identify any abnormalities in proteins or hormones in the placenta. Prenatal screenings now cover more than 800 different genetic disorders that may be present in fetuses.
Why is prenatal screening so important? Prenatal screening can give parents peace of mind or can inform parents and lead to preparation. About 1 in every 33 babies born will have some sort of birth defect, so it is important for parents to find out if their child is one of these children.
As previously mentioned, prenatal screening is conducted in the first and second trimesters of pregnancy. In the first trimester of pregnancy, an ultrasound will check for fetal nuchal translucency, or increased fluid or thickening of the fetal neck. Along with this ultrasound, the pregnant woman will require blood work. This blood screening looks for the levels of the hCG hormone and PAPP-A protein. In the second trimester of pregnancy, more blood work is required. This new blood work checks for levels of the AFP protein and the hCG, estriol, and inhibin hormones.
Missed prenatal testing may lead to a genetic birth defect being undetected until the child's birth. Additionally, an incorrect reading of prenatal tests may also result in a missed diagnosis of a birth defect. A missed diagnosis of a birth defect might prevent parents from choosing to terminate the pregnancy. If this is the case, consult with a skilled attorney with expertise in pregnancy malpractice injury lawsuits today.
Wrongful Birth
Wrongful Birth is a cause of action in which parents claim make a claim against their doctor. The parents claim that their doctor failed to warn them of the risk of conceiving or giving birth to a child with a birth defect. Because the doctor failed to warn the parents, the parents were unable to decide to terminate the pregnancy or carry the child full-term.
Failure to detect birth defects can leave the parents traumatized when the baby is born. Obstetricians are responsible for keeping tabs on fetal development and keeping the parents informed on their child's health. An obstetrician's failure to diagnose a birth defect deprives the parents of receiving any information about a possible fetal birth defect.
Essentially, the most important aspect of a wrongful birth claim is that the parents never were given any information that would lead them to decide to terminate the pregnancy.
If you are considering making a claim against your OBGYN for wrongful birth, you must contact a qualified attorney who has experience in wrongful birth claims in Lancaster. You have the right to sue the doctor for missing the diagnosis of your child's birth defect.
Birth Injury
Birth injuries may be mistaken for birth defects. However, birth injuries are directly caused by the neglectful actions of doctors. Some negligent actions may include twisting the baby or using birth-assistant tools (like forceps) to force the baby out. Birth injuries can be very serious. Forced delivery can result in the baby having broken bones. In more serious cases, the injuries result in brain and nerve damage. The most common result of a birth injury is cerebral palsy. If your child was healthy throughout your pregnancy but injured in the delivery process, an accomplished lawyer experienced in birth injury cases in Lancaster will help you sue the doctor responsible.
File a Claim
If you and your child were victims of medical negligence in the form of a missed diagnosis regarding birth defects, you must file a claim as soon as possible. For a successful claim, you and your attorney will need to be able to prove that the doctor was negligent.
There are four elements in proving negligence:
Duty of Care: Doctors have the duty to treat their patients to the best of their ability. This includes running the appropriate prenatal testing and warning parents if their child might have a birth defect.
Breach: The doctor breached the duty to run appropriate prenatal testing and informing parents of any possible birth defects.
Causation: The breach of the doctor's duty resulted in the pregnancy being carried to term with the parental assumption that the baby was healthy.
Damages: The child is born with a birth defect; the parents face the emotional and financial challenges of raising a child with a birth defect.
Contact an attorney as soon as possible. Medical malpractice lawsuits have a relatively short stature of limitations. California Code of Civil Procedure section 340.5 states that medical malpractice cases must be commenced within one year of discovery, or within three years of the date of the incident. Some birth defects may not appear right after birth; you need to contact a top attorney as soon as possible to start the process of filing a lawsuit.
Normandie Law Firm
Normandie Law Firm is here for you. Our attorneys with experience in pregnacny malpractice in Lancaster, California have dealt with birth defect medical malpractice lawsuits for years. Our pregnancy malpractice lawyers will help fight for you and your child. Birth-related malpractice is serious; the doctor's negligent behavior will affect you and your child for the rest of your life. A birth defect claim attorney in Lancaster will help you sue the party or parties responsible for wrongful birth.
FREE LEGAL CONSULTATION: Normandie Law Firm is committed to giving all clients the best legal service. How do we do this? We offer free consultations, free second opinions, and a Zero-Fee guarantee.
Our free consultations allow parents and expecting parents to talk to birth defect malpractice attorneys. Our attorneys will answer any of your questions. We will guide you towards filing your medical negligence lawsuit. We also offer free second opinions. You may have already contacted an attorney at a different law firm; your current attorney may not be doing everything in his or her power to win your case. If you are not pleased with the way your attorney is handling your case, or if you feel that the attorney is not giving you the time you deserve, call Normandie. Our lawyers are not interested in running through the most cases. Rather, our lawyers are interested in giving your case all the attention it requires in order to result in a positive outcome.
Normandie Law Firm understands that there is a great financial burden associated with pregnancy. There is even a greater financial burden associated with birth defects—as some of these defects require constant medical attention and specialized care. Because we understand what our clients are going through, we offer clients peace of mind with a Zero-Fee guarantee. This means that you never have to worry about any upfront fees associated with our legal guidance. Additionally, our contingency-based structure ensures that you do not have to pay anything unless our attorneys win your case. Contact the experienced lawyers at Normandie Law Firm now.
OUR ATTORNEYS CAN HELP YOU FILE THE RIGHT LAWSUIT
Lawyer to Sue Doctor for Failing to Detect Birth Defects in Medical Malpractice Lawsuit
Statute of Limitations to File Lawsuit Against Prenatal Doctor for Failing to Detect Birth Defect
Attorney to Sue Doctor for Not Detecting Child's Birth Defects