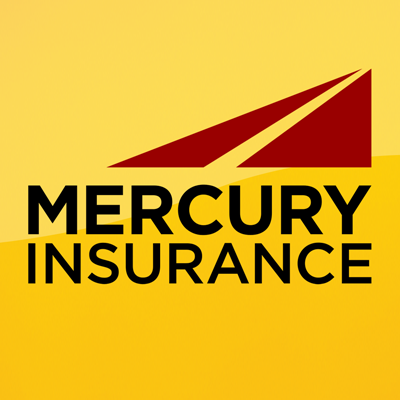 Even though many people choose to go without numerous types of insurance, they cannot opt to drive without auto insurance. It is a requirement in the state of California that you have at least a basic policy under an insurance company. This will enable you to collect compensation in the event that you are hit by another vehicle, but it will also be used to pay out any victims of an accident if you were the liable party. Mercury Insurance is a company that insures close to 2 million people in the United States, but they are routinely brought up as troublesome to work with, especially if you are a victim of an auto accident. Our top team of accomplished attorneys with experience handling Mercury Insurance claims at Normandie Law Firm has had to negotiate with adjusters for years, and we are no stranger to fighting for your rights in court. Clients will call us with questions about how to best proceed with insurance claims or how to move forward. Examples of such questions include:
Where can I find attorneys with expertise in suing Mercury Insurance?
I need a lawyer experienced in bad faith cases. Who can I hire?
What is the top law firm with lawyers with the most experience in Mercury Insurance claims?
Mercury Insurance Information
Mercury Insurance has been providing insurance for over 50 years. It started in California and has since expanded to 13 other states; initially, it was started as an alternative to insurance companies that overcharged their customers. Over the course of its development, the company branched out and provided insurance for various types of incidents. They can provide you with coverage if you are involved in a pedestrian accident, bicycle accident, car accident, truck accident, motorcycle accident, or other auto accident. You can also be covered for dog bite and dog attacks, slip and fall accidents, and wrongful death claims. In recent times, Mercury has become known for its low premiums and for insuring those who are considered at-risk drivers. These drivers have previous marks on their records, whether in the form of numerous accidents, past DUI or DWI incidents, reckless or careless driving tickets, and other types of traffic violations.
Despite these low premiums and seemingly welcoming atmosphere, it is notoriously difficult to work with Mercury to settle auto accident claims. They are infamous for doing more than merely using seedy negotiating tactics to not pay out their customers. While many insurance companies will give you low ball offers, ignore your calls and messages, deny your claim, and dispute the extent of your damages, they often adhere to the laws that govern their actions. Mercury, on the other hand, has been known to terminate policies upon receiving a request for a claim, paying out less than what was agreed upon from a claim, not paying at all, not informing its customers of the reasons for a denied claim, and many other acts of bad faith.
What is Bad Faith?
Insurance agencies that act in bad faith can have claims filed against them. Mercury Insurance, in its insidious business practices, can very well be brought to civil claims court and sued for their actions. An expert attorney who has experience in Mercury Insurance cases will be able to give you more information.
Common actions of bad faith can include:
Poor Investigation – When you file a claim with Mercury, or any insurance agency, an insurance adjuster is supposed to come and investigate the source. Thus, if you were involved in a car accident, an employee will travel to your home or location of the car, investigate the damage, take your injuries into account, and return to his office to settle the amounts. Mercury, however, has been known to conduct investigations and purposely misattribute causes of damage. They have also outright refused to go investigate in the first place; this is a duty they owe to their customers, and not following through is a breach of policy. Policyholders have a right to have a proper investigation conducted, and if an adjuster does a poor job on purpose to reflect poorly on the customer, that is a large violation. You can sue Mercury with the assistance of a lawsuit attorney if you have been improperly investigated.
Delayed or Unpaid Claims – Mercury has a duty to respond to your claim or pay you your compensation in a certain period of time (usually within 60 days). By not paying you any damages, they are essentially violating the terms of the contracted policy you and the company share. This is an offense that can be used as grounds in a bad faith Mercury insurance claim.
Unreasonable Offers – Mercury Insurance does not exist to be a benevolent insurance agency that will pay out large settlements. It focuses on profit; thus, the adjusters will routinely make unreasonable or meager offers on settlements that will not cover anything noticeable. If you try to negotiate with an adjuster during a Mercury settlement process, you may be in for a long argument. Ill preparation will not help you; as such, you should make sure an attorney with experience in lawsuits against Mercury is present to help you fight an unfair offer. For example, if you were severely injured in a car accident and needed to stay at the hospital for a week, miss two weeks of work, and totaled your car, you should be entitled to full recovery of those damages if you were not liable at all. Mercury may offer you a settlement that will only cover 5% of the total damages. In these cases, you should hire a Mercury car accident lawyer who will help you with your Mercury car accident claim to ensure you are not being ripped off or mistreated.
The benefit of filing a bad faith claim against a company like Mercury comes from the compensation levels. You can receive the initial damages you sought from the claim, but you can also receive additional compensation for other pain and suffering and a violation of the policy. Don't let Mercury get away with acting in bad faith against you – recover your damages with the assistance of skilled attorneys with experience in bad faith cases with Mercury Insurance.
Potential Earnings
If Mercury refuses to pay you, the customer or the victim, a settlement in the wake of a car accident, you can file a lawsuit against the company. This personal injury lawsuit will still deal with the car accident that affected you, but allow you to seek additional damages. You can recover:
Medical Expenses: If an accident forced you to seek medical treatment, you can collect compensation for the bills. This can cover surgery, medication, doctor's visits, x-rays, physical therapy, hospitalization, and more. If you require additional medical services in the future, they can also be covered.
Property Damage: Being involved in a car accident almost guarantees that there had been some damage to your vehicle or the items within it. You can have repairs or replacements compensated.
Lost Wages: Missing work due to an accident or injury should not leave you financially hurting. You should not be penalized, and thus, your income should be reimbursed. You can receive both past and future wages.
Pain and Suffering: These damages are not able to be measured by any dollar amount and must be created by the adjuster or jury. You can be compensated for fear, anxiety, PTSD, emotional distress, mental issues, psychological scarring, and more.
Talk to one of our experienced lawyers to sue Mercury for injuries and you can be covered for your accident and the damages coming from it.
Finding the Right Lawyer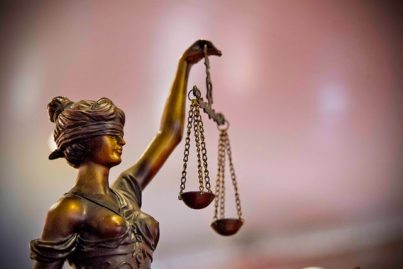 At Normandie Law Firm, one of the top-rated law groups in Los Angeles, California, we make sure to fight for your rights as victims of car accidents. No insurance agency should get away with not paying you for your damages. We have years of experience in negotiating with Mercury Insurance agents and we know how to bring you the best settlement possible. If you have a Mercury injury claim or an accident lawsuit that you need to file, our qualified attorneys with experience handling claims against Mercury can help.
FREE LEGAL CONSULTATION AVAILABLE TO YOU: We offer you a free legal consultation with an experienced attorney when you contact our firm. You can ask any questions you like about the claim process, negotiation tactics of Mercury, and what can be done about the company acting in bad faith. Our experts are available around the clock and will be glad to help you. When you select us to represent you, you get lawyers with experience in handling bad faith claims against Mercury, so you can be sure that we are the best team for the job.
Additionally, you receive a zero fee guarantee when you hire us. You do not pay any out of pocket expenses for our services – we only take a payment when we win your case, and that payment comes from the settlement itself. You do not deserve to be financially unstable when you pursue legal help to settle a claim with Mercury.
Unfortunately, many lawyers don't take their time to maximize the value of a case; they operate like mills – they settle quickly and move on to the next case so their profits will be as maximized as possible by virtue of speediness. Our compassionate lawyers will maximize the value of your case and get the most amount of money from Mercury. If you already have an attorney, you may feel that he is not representing you in the best manner or is not bringing you the compensation you believe you can earn. If so, contact our law firm for a free second opinion, and we will help you decide the best path forward. An attorney with expertise in Mercury Insurance injury lawsuits will be able to assist you.