When an insurance policyholder is injured as a result of a qualifying accident, said policyholder has every right to seek compensation through their insurance provider. This compensation amount is intended to cover damages like past and future medical expenses, property damage, pain and suffering, and a loss of wages. However, sometimes an insurance provider will not provide their policyholders with a proper claim for compensation. If this is ever the case, said policyholder could seek the assistance of an attorney with expertise in negotiating with insurance providers and file an injury or accident lawsuit against the insurance provider. The insurance provider of focus in this article is Infinity Insurance. At Normandie Law Firm, one of the top legal groups in Los Angeles, our experienced lawyers have a wealth of experience in dealing with companies like Infinity Insurance. If you have any questions after reading this article, please feel free to reach out to our law firm for a free consultation by one of our top-rated legal advisors.
Infinity: The Company
Headquartered in Birmingham, Alabama, Infinity Property & Casualty Corporation provides auto insurance, business insurance, property insurance, and a slew of other insurance products for policyholders across the United States. Infinity has more than 12,5000 independent agents and provides auto insurance for those who are unable to secure coverage through standard insurance coverage. These pre-existing obstacles can include things like accidents, tickets, prior DUI, a driver's age, the vehicle type as well as some other things that keep other insurance providers from covering individuals. The company was founded in 2002, and since then has become one of the best insurance providers in the industry, employing more than 2,000 individuals. Infinity Insurance provides the following coverage plans for interested policyholders:
Auto Insurance
Motorcycle Insurance
ATV Insurance
RV Insurance
Boat Insurance
Classic Car Insurance
Miami Rideshare Insurance
Commercial Auto Insurance
Commercial General Liability Insurance
Business Owners Policy
Homeowners Insurance
Renters Insurance
Mobile Home Insurance
Flood Insurance
Condo Insurance
Life Insurance
Health Insurance
Umbrella Insurance
Through these various plans, Infinity insurance provides its policyholders with a slew of protection plans from accidents. Some of the accidents that Infinity Insurance providers protection from includes:
Auto Accidents
Bicycle Accidents
Boating Accidents
Motorcycle Accidents
Pedestrian Accidents
SUV rollover accidents
Slip and Fall Accidents
Truck Accidents
Wrongful Death Accidents
Infinity Insurance may appear as though they provide their policyholders with a wide variety of coverage and protection plans. However, like most insurance providers there is no guarantee that a policyholder will receive a full settlement for their damages in the result of an accident. Similar to the policyholders of other insurance plans, Infinity policyholders that never file a claim often report being quite satisfied with their coverage plans. However, Infinity policyholders that do have to file a claim often complain about not receiving adequate compensation for their damages. Thankfully, these victims who have not received proper compensation for their damages can seek adequate settlement amounts by filing an Infinity Insurance claim lawsuit. Through a claim lawsuit, those who feel as though they have been treated unfairly by the Infinity Insurance settlement process can seek more suitable compensation to assist them in covering all the damages that they have endured. It is also important to note that, like all lawsuits, it is in your best interest to retain an attorney with experience in handling claims against Infinity. An accomplished lawyer experienced in Infinity insurance cases can assist you in filing a lawsuit against Infinity and collecting the compensation that you deserve for your damages. When filing a lawsuit, it is also important to understand the rules and regulations that may influence your particular case. An experienced attorney can give you further information.
Infinity Auto Accident Claims
According to a report made by the US National Highway Traffic Safety Administration or NHTSA, approximately 1.3 million people die every year as a result of road accidents. This large number of deaths averages out to roughly 3,287 deaths a day caused by auto accidents. On top of that, an additional 20-50 million people are left with serious injuries or disabled as a result of these road accidents. Based on these statistics it is incredibly clear that auto accidents are both incredibly damaging and frequent. As well as the personal damages that are bound to arise as a result of these accidents, there is also the fact that hospitalization and the treatment required to recover from these injuries can be incredibly expensive. This medical expense can cause significant monetary damages. Coupled with the possible property damages that can arise as a result of an auto accident, it is understandable why a policyholder should receive a full auto accident settlement claim by their Infinity car accident claim policy. Listed below are some of the common injuries caused as a result of auto accidents:
Brain Injuries (Traumatic Brain Injuries or TBIs)
Other Head Injuries
Neck and Back Injuries
Chest Injuries
Diaphragm Rupture
Pelvis/Abdominal Injuries
Leg and Knee Injuries
Foot Injuries
These are just some of the injuries that a victim can sustain as a result of an auto accident. These injuries can range from relatively minor damages like whiplash, to life-threatening conditions like spinal cord or brain damage. The medical treatment that is often needed to recover from these damages can be incredibly expensive. This is why those who experience the damages of auto accidents should receive suitable compensation from their Infinity injury claim. Thankfully, victims of auto accidents that have been left with a less than satisfactory claim can seek more suitable forms of compensation through an Infinity Insurance claim lawsuit. However, like all injury lawsuits, reaching a positive outcome is never a guarantee, so it is in your best interest to seek an expert attorney who has experience in Infinity Insurace cases to sue Infinity for the injuries; and in the case of auto accidents, a skilled Infinity car accident lawyer may be your best bet.
There are some important aspects of an auto accident insurance claim lawsuit that is important to take note of. One of these aspects is the process of defining fault in your accident. Defining who was at fault for your accident can vary from state to state. Without the assistance of an experienced Infinity car accident attorney on your side, it can be incredibly difficult to define what party is at-fault in your case. This is also why it is important to collect all the evidence you can start immediately after your accident. This evidence can be made up of photographs, video footage, eyewitness accounts, or police reports.
Another important aspect of not only car accident lawsuits, but all lawsuits for that matter is the statute of limitations. The statute limitations are essentially the period in which a victim can bring their case to court. If the victim ignores the statutes of limitations or fails to bring their case forward within the expected amount of time they could find their case dismissed from court entirely. The statute of limitations varies among states and the type of lawsuit. In regards to personal injury lawsuits in California, most victims have two years of the date of the accident to bring their case to court.
Collecting evidence and the statute of limitations are both important aspects throughout almost all lawsuits, and effects all the kinds of accidents mentioned in this article.
Infinity Truck Accidents
Truck accidents can inflict seriously life-threatening damages upon those unfortunate to have to experience them. This is especially true when compared to the potential damage accident involving two personal-use cars can cause. In almost all situations, a fully loaded commercial truck can weigh 20 times heavier than a personal-use car. This enormous difference in scale can result in accidents that are far more likely to result in severe or even life-threatening injuries. Commercial trucks can include: six-wheeled rigs and freight sized eighteen wheeled trucks. Some of the common injuries that a victim can endure as a result of a truck accident are listed as follows:
Back and Neck Injuries
Broken Bones
Head Injuries
Internal Injuries
Lacerations
Rib and Torso Injuries
Seat Belt Injuries
Spinal Cord Injuries and Paralysis
If a policyholder gets into an accident that involves a commercial truck, that policyholder can file an insurance claim through their insurance provider, or the insurance provider of the party deemed at-fault for the accident. However, there is a high chance that the insurance company, like Infinity, will provide a minimum compensation amount. Sometimes this payout is not enough to cover all of the damages endured by the victim. When this is the case, the victim has every right to fight the unfair offer and file a personal injury insurance claim lawsuit against Infinity Insurance. However, the process of pursuing legal action against Infinity can be difficult when done alone. This is why it is incredibly important to employ the help of a qualified lawyer with experience handling Infinity Insurance injury claims if you encounter a case of the insurance provider refusing a full compensation amount.
Infinity Motorcycle Accidents
Motorcycle accidents can cause truly devastating injuries for both the driver and rider onboard. Unlike personal use vehicles, motorcycles do not have the safety measures to protect those onboard against a collision. Instead, the occupants of motorcycles are left exposed to the full force of an impact. According to a report made by the NHTSA, out of every 100,000 registered motorcycles, 7 2 get into serious accidents. This statistic is especially shocking once you take into account a large number of individuals who rely on motorcycles as their primary form of transportation. When an insured motorcycle is involved in an accident, the insurance company belonging to the driver at-fault can be held liable for the damages. The victim of the motorcycle accident can then negotiate with the insurance company, like Infinity, for an adequate settlement amount. However, there is no guarantee said victim would receive the adequate settlement they argue for. If you or a loved one has experienced a motorcycle accident, or any other kind of auto accident, but have failed to receive proper compensation for your damages, you may be eligible to file a lawsuit against Infinity Insurance.
Infinity Slip and Fall Accidents
Slip and fall accidents can happen anywhere at any time, and they can result in injuries that can range from minor bumps and bruises to debilitating conditions that can affect the lifelong health of a victim. When a slip and fall accident occurs to an Infinity Insurance policyholder, or on the property of a policyholder, that victim can negotiate for a settlement claim. However, as mentioned prior, there are some situations wherein the insurance company, like Infinity, may offer a decreased settlement amount that doesn't cover all of the damages endured. If this is the case, the victim has a right to seek out a legal expert to assist them in receiving the compensation they deserve. Listed below are some of the common injuries that a victim can endure as a result of a slip and fall accident:
Head Injuries: Head injuries can range from minor contusions (or brain bruising) to more severe traumatic brain injuries or TBIs. Some TBIs can cause ongoing seizures, mood changes, cognitive impairment and other debilitating symptoms. In most cases, head injuries require emergency room treatment, or hospitalization and in more severe cases can result in death.
Hip Fractures: Hip fractures often require surgery and extended hospitalization. In some more serious cases, surgery may be necessary to implant an artificial hip. Out of every five hip fracture patients, one of them dies due to their injuries
Back and Spinal Cord Injuries: Injury to the spinal cord can lead to permanent paralysis, temporary paralysis and other severe neurological and sensory impairments
Shoulder Injuries: slip (trip) and fall accidents can result in shoulder dislocations or more severe forms of shoulder injuries called brachial plexus injuries. The brachial plexus is a network of nerves that connect the shoulder, arm, and hand to the spinal cord. These injuries are often treated with surgery followed by extensive physical therapy
Sprains and Fractures: The force of slipping and falling can cause minor to severe bone injuries. In some cases, the impact of the ground could cause minor sprains, in others; it could cause debilitating bone breakage that may result in temporary disability. Some of the common fractures that victims suffer include hip, spine, forearm, leg, ankle, pelvis, upper arm and hand.
Slip and fall accidents can cause some truly devastating injuries that can leave the victim with a need for extensive hospital treatment. As stated multiple times above, these treatments can be expensive and in most cases can leave a victim with a mountain of debt that can directly hinder their ability to make a full and proper recovery. When a victim receives a decreased Infinity insurance settlement, they are often left with no other choice than to seek experienced legal assistance to help them pursue a claim for adequate compensation.
How Normandie Law Firm Can Help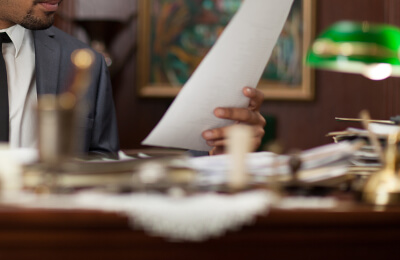 If you or a loved one received a decreased settlement amount from your Infinity insurance provider, you have every right to pursue legal action to get full compensation for your damages. If you file a claim with our law firm you could find some, if not all of the following damages compensable:
Past & Future Medical Expenses
A Loss of Wages
Potential Loss of Future Wages
Pain and Suffering
Emotional Distress (anxiety, depression, PTSD, etc..)
Punitive Damages (which are very hard to acquire, and can only be won by an attorney with expertise in Infinity Insurance injury lawsuits)
At Normandie Law Firm, our attorneys are experienced in getting our clients the full compensation for the damages that they have suffered. While our attorneys are based out of Los Angeles, we also practice in San Jose, Oakland, San Francisco, Sacramento, Fresno, San Diego, Orange County, Stockton, Bakersfield, and throughout the entire state of California.
FREE CONSULTATION: As a show this commitment to you and your case we offer our clients the benefits of a zero fee guarantee policy. Under our zero fee policy, all clients don't pay for our services until their case is won. If you feel in need of a second opinion, second opinion case reviews are also free under this policy. Call now for a free consultation by one of our attorneys with experience in Infinity insurance cases, and we can guide you down the path of receiving proper compensation for your damages.