Attorney Investigates Saturn Aura Transmission Failures Injuries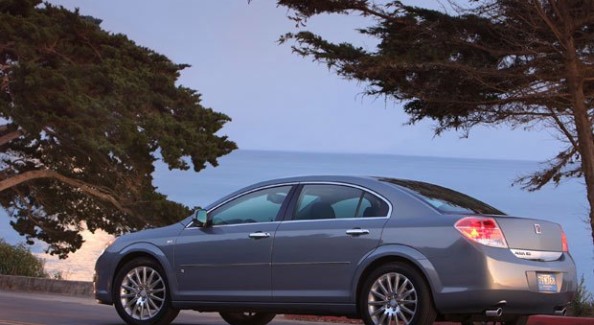 The attorneys from the Normandie Law Firm are investigating possible defective product lawsuits against General Motors for injuries caused by accidents due to transmission cable issues associated with the Saturn Aura. If you or a loved one have suffered injuries due to a defect in a Saturn Vehicle contact our law offices. Our attorneys can help determine the best legal course of action to pursue in such matters.
What is Wrong With the Saturn Aura – Recall Information According to investigators the model years 2006-2007 Saturn Aura automatic transmission shift levers can display the wrong gear to the driver. According to the National Highway Safety Administration the four-speed transmission shift cable system can break while the vehicle is in motion. When that happens the driver will think the vehicle has been put in the PARK positions while being in NEUTRAL the entire time. Such vehicle may roll back and strike the driver or any other pedestrians outside of the vehicle.
Steps To Take If You Have A Case Against General Motors
1. Contact and attorney that can guide you and provide you with instructions. 2. Obtain a police accident report of the accident. 3. Preserve evidence of the accident including the vehicle. 4. Do not return the vehicle to the dealership for replacement. 5. Do not drive the motor vehicle.
Compensation Available
Victims of defective products have to right to seek recovery for all harms incurred. The value of a defective product case involving faulty vehicle may be entitled to not only their medical bills but emotional distress, lost wages, loss of income and punitive damages.
Defective Product Lawsuits Explained
Product liability lawsuits require evidence showing the existence of a defect in the product via an issues with (1)the design of the product (2) its manufacturing process or (3) via the failure of the product manufacturer to properly warn the consumer of known issues with the vehicle or properly warn the user of known and or knowable dangers.
Further Investigation: Investigators from the National Transportation Safety Administration are investigating whether the General Motors the manufacturers of the Saturn Aura knew of dangers associated with the vehicles transmission system.
Lawsuit Information: If you or a loved one have suffered harm due to the transmission failure of the Saturn Aura contact our law offices. We will be able to fully investigate your claim and determine the proper legal course of action.
Further Information: Chevy Cobalt Defect Lawsuit