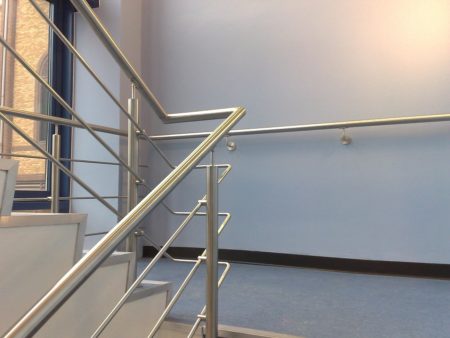 Staircase and railing accidents are far too common in the United States. Property owners are expected to maintain the staircases in their buildings properly, and ensure that they are safe and up to code. When a property owner fails to follow these guidelines and someone slips and falls, it could result in devastating injuries. Fortunately, victims of railing accidents have every right to file a personal injury lawsuit against the property owner for their damages. If you or a loved one have suffered from the damages of a slip and fall or trip and fall accident as a result of a loose railing, you may be entitled to file a claim for monetary compensation. At Normandie Law Firm, one of the top firms in the city, our skilled Los Angeles attorneys with experience in loose railing accident cases can guide you through the process of building your case and eventually suing for the damages endured. If you have any questions after reading this article, please feel free to contact our top-rated law offices for a free consultation by one of our experienced lawyers.
Staircase and Railing Accidents
Property owners are legally responsible for keeping their premises up to proper safety codes as to allow patrons, tenants, or visitors to walk around safely. If this is not the case, there is an increased likelihood that someone will injure themselves as a result of their negligence. Some of the common causes of staircase and railing accidents are as follows:
Broken or worn-out steps
Improperly repaired steps
Stairway collapse
Missing Handrails
Poor steps causing loss of balance
Stairs not built to code
Worn out railing
Unexpected step-ups or drop off
Slipping hazards
Deteriorating railings
Missing railing slats
Missing or loose handrails
Poor lighting
These are just some of the causes associated with a staircase and railing accident. Regardless of the circumstances, if you or a loved one was injured on a staircase as a result of the negligence of a property owner you have every right to employ an attorney who has experience in broken handrails or damaged staircases to file a lawsuit for compensation. Some common injuries that a victim can endure as a result of a loose railing accident are listed as follows:
Head Injuries: Head injuries can range from minor contusions (or brain bruising) to more severe traumatic brain injuries or TBIs. Some TBIs can cause ongoing seizures, mood changes, cognitive impairment and other debilitating symptoms. In most cases, head injuries require emergency room treatment, or hospitalization and in more severe cases can result in death.
Hip Fractures: Hip fractures often require surgery and extended hospitalization. In some more severe cases, surgery may be necessary to implant an artificial hip. Out of every five hip fracture patients, one of them dies due to their injuries
Back and Spinal Cord Injuries: Injury to the spinal cord can lead to permanent paralysis, temporary paralysis and other severe neurological and sensory impairments
Shoulder Injuries: slip (trip) and fall accidents can result in shoulder dislocations or more serious forms of shoulder injuries called brachial plexus injuries. The brachial plexus is a network of nerves that connect the shoulder, arm, and hand to the spinal cord. These injuries are often treated with surgery followed by extensive physical therapy
Sprains and Fractures: The force of slipping and falling can cause minor to severe bone injuries. In some cases, the impact of the ground could cause minor sprains, in others; it could cause debilitating bone breakage that may result in temporary disability. Some of the common fractures that victims suffer include hip, spine, forearm, leg, ankle, pelvis, upper arm and hand.
Regardless of the injury, if you or a loved one has been harmed as a result of the negligent procedures of a property owner, you can file a lawsuit to receive compensation for your damages. However, like all personal injury lawsuits, it is in your best interest to hire a qualified attorney with expertise in loose railing injury lawsuits to represent your case. Having an experienced attorney on your side can mean the difference between filing a successful claim for compensation and having your case dismissed from court entirely.
Filing a Loose Railing Accident Lawsuit
All property owners are legally obligated to maintain their staircases and buildings and ensure that everything is up to code. If this doesn't happen and someone slips and injures themselves, then they could face a damaging loose railing accident lawsuit. Staircase and railing accidents both fall under a form of premises liability law. This means that property owners could be held responsible for the damages if it is discovered after an investigation that they acted negligently and did not do everything in their power to make sure their property was safe for everyone.
When pursuing a loose railing accident lawsuit, it is important to note all the different nuances that go into the process of proving your case. One major factor in every premises liability lawsuit is proving the negligence of the property owner. Otherwise known as a claim of negligence, this process can be quite complicated, and in almost all cases an experienced attorney would best benefit you and your case. However, it is still helpful to understand the key aspects of a claim of negligence. Listed below are some of the leading components of a negligence claim:
Duty: The plaintiff (injured or damaged party) must be able to show that the defendant (property or building owner) owed a legal duty to the plaintiff under the particular circumstances of the case.
Breach: The plaintiff must be able to show that the defendant breached said legal duty through specific actions or failing to act appropriately
Causation: The plaintiff must be able to show that the defendant's actions or lack thereof caused the plaintiff's injuries
Damages: The plaintiff must be able to show that they endured some specific damages. This can usually be shown through the presentation of medical records, a loss of wages, or a loss of potential income.
There are other underlying lawsuit requirements beyond just a claim of negligence. Another essential element of a premises liability lawsuit is the statute of limitations that govern it. The statute of limitations is essentially the deadline in which an injured party can bring a case to court. If this statute of limitations is disregarded, then the victim will more than likely find his case thrown from a court. The statute of limitations differ from each state, however, in the state of California slip and fall victims have two years from the date of the accident to file a personal injury claim. There are some exceptions to this ruling, and an accomplished attorney with experience handling loose railing accident claims could best explain those exceptions in detail.
How Normandie Law Firm Can Help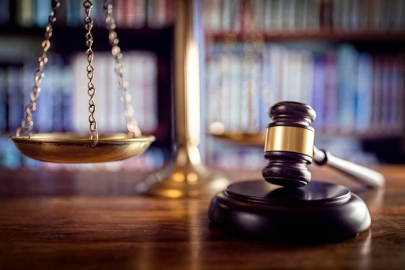 If you or a loved one has suffered from the injuries of a loose railing accident, you may be eligible to file a significant claim for compensation. Clients who file a lawsuit with our Los Angeles law firm can expect to find some of the following damages compensable to them:
The Past and Future Medical Expenses
Loss of Wages
Potential Loss of Future Wages
Pain and Suffering
Emotional Distress (anxiety, depression, PTSD)
Punitive Damages
Contact our law firm today, and one of our expert loose railing accident lawsuit attorneys can help you earn the compensation that you deserve. While our attorneys are based out of Los Angeles, we also practice in San Jose, Oakland, San Francisco, Sacramento, Fresno, San Diego, Orange County, Stockton, Bakersfield, and throughout the entire state of California.
FREE CONSULTATION: As a show this commitment to you and your case we offer our clients the benefits of a zero fee guarantee policy. Under our zero fee policy, all clients don't pay for our services until their case is won. If you feel in need of a second opinion, second opinion case reviews are also free under this policy. Call now for a free consultation by a lawyer experienced in loose railing accident cases, and we can guide you down the path of receiving proper compensation for your damages.