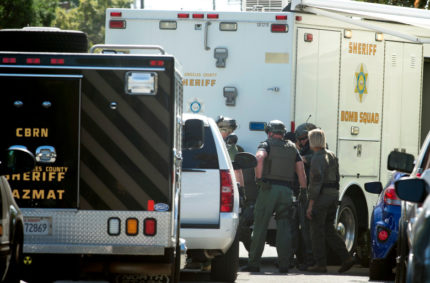 On Monday, October 9th, students at an Azusa elementary school and nearby residents were evacuated after an explosion left at least one person seriously injured. Local authorities from the Azusa Police Department reported the blast in the area of the 1000 block of North Sunset Avenue just after noon on their official Twitter account. Local authorities dispatched a bomb squad and a hazmat team to assist with the situation. Students at Longfellow Elementary School were evacuated, and a precautionary lockdown was issued and later lifted at Hodge Elementary School nearby according to the Azusa Unified School District's Facebook page. This case is still under investigation, but the school district wanted to ensure parents, by announcing that "everyone is safe,"
How Normandie Law Firm Can Help
If you or a loved one has suffered any physical injuries or property damages as a result of an explosion or other related criminal activity, you may be entitled to monetary compensation for all the damages that you have suffered. If you file a claim with Normandie Law Firm you could find some, if not all, of these following expenses compensable:
Any and all medical expenses
Loss of Income
Loss of potential future income
Emotional Damages (anxiety, depression, PTSD, etc…)
Punitive Damages
Victims of this incident or incidents like this one can contact our law offices to learn more about how to receive compensation for their injuries. Our team of personal injury and wrongful death attorneys is committed to ensuring every one of our clients has the resources to put up a fair fight for their case. As a show this commitment to you and your case we offer our clients the benefits of a zero fee guarantee policy. Under our zero fee policy, all clients don't pay for our services until their case is won. If you feel in need of a second opinion, second opinion case reviews are also free under this policy. Call our law offices today for a free consultation by one of our skilled attorneys, and we can discuss the incident, your damages, and the path to receiving proper compensation for your damages.