What Should I do – Beaten up Assaulted at a Bar or Nightclub
Assaults and batteries at nighttime establishments like bars, clubs and concerts are on the rise. Every hear thousands of individuals suffer severe injuries due to attacks either from drunken and drugged patrons, employees and security guards who are tasked with preserving the peace.
Once of the most common questions asked from our attorneys is, what are the steps I should take in order to preserve my rights if I suffered injuries due to an assault and battery incident at a bar or nightclub.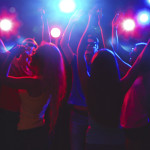 Below are some important steps that should be taken following an altercation resulting in harm at a local nighttime establishment. If you have any further questions after reading this article please feel free to contact our law offices. All legal consultations are provided by our attorneys free of charge.
Receive medical attention immediately – contact the local emergency medical personnel of fire department.
Contact your local police or other law enforcement department. Make sure they make a police report based on the specific information you or other witnesses have provided them.
Preserve all evidence – take photos and save aver item of evidence you can get your hands on including the weapon that was used against you. Make sure you attain that information in a safe manner so as to not place you or anyone else in harm's way.
Send a Spoliation of Evidence letter to the establishment where the incident took place, this letter will place the property owners and managers of the venue from destroying any evidence including video footage that may be used to establish liability on the part of others.
DO NOT speak with any representatives or insurance agent from the establishment regarding the facts of the case. Any comments made to them can and will be used against you in the court of law.
Seek legal assistance – contact a personal injury assault and battery attorney that will be able to assist you in gaining the maximum amount of recovery for the damages you may have suffered.