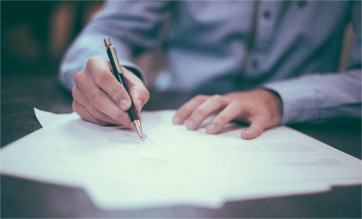 The amputation of an arm can be a devastating injury that can cause damages that last a lifetime. While sometimes performed intentionally by a medical professional, these injuries can also occur unintentionally, whether through pure accident, medical malpractice, or direct intent to cause harm. If you or a loved one has suffered from the damages of an arm amputation, you may be entitled to claim significant monetary compensation. At the top-rated Normandie Law Firm, our expert personal injury attorneys can guide you through the often arduous process of pursuing legal action for your damages. Contact our top Los Angeles law offices today to receive a free consultation, and we can discuss the incident, the damages, the aftermath, and the best path to ensuring you collect the compensation that you deserve. A lawyer experienced in amputation cases can help you with your case.
Arm Amputation Injuries
As with most limb amputations, arm amputations are performed by healthcare professionals to stave off infection and treat diseases like cancer and diabetes. Although, the amputation of an arm can also occur as a result of an accidental incident. These incidents can occur in a wide variety of ways, from severe car accidents to medical malpractice. Some of these common causes of arm amputations are as follows:
Car Accidents
Workplace Accidents
Agricultural Accidents
Firearm/Explosives/Firework Accidents
Electrocution Accidents
Ring Traction Accidents
Building and Car Door Accidents
These are just a handful of the common incidents that can result in a hand amputation. These injuries can occur at any place or any time, and when they occur at the fault of another, a lawsuit can be filed to cover the debilitating damages that an arm amputation can cause. An accomplished lawyer with experience handling amputation claims can help you start the legal process.
Essential to any successful lawsuit is determining damage liability. Liability in any personal injury lawsuit can be difficult when you do not know who to look for. This can be easily remedied by seeking the assistance of a skilled personal injury attorney who has experience in amputation cases. Figuring out who is responsible for the damages, and the aspects of an accident can play a major role in determining the whole nature of the case.
Arm Amputation in Car Accidents
In most cases, car accidents that cause severe injury are often compensated by the drivers' auto insurance benefits. Depending on where you live, however, can determine who will pay for the damages caused by accident. For instance, in a fault-state, the driver deemed responsible for the accident will help pay for the repairs, medical expenses, and other losses through that driver's auto insurance. However, in no-fault states, each driver's insurance companies pay for medical expenses up to a specific threshold. (Property damage remains fault-based in no-fault states).
Regardless of stateliness, however, when the expenses exceed that of insurance benefits a lawsuit can be filed against the other driver in the car accident. This is especially true with arm amputations caused by car accidents, as the damages from arm amputations typically exceed that of an insurer's coverage. Pursuing legal action after a car accident can be particularly difficult as in some accidents it is challenging to determine who exactly was at fault. When filing a lawsuit against another driver for your arm amputation injury, it is highly recommended that you seek proper legal assistance, as having a qualified attorney with expertise in amputation injury lawsuits can truly make or break your case.
Arm Amputation at the Workplace
If you or a loved one has suffered an arm amputation while at work, there is a good chance that the damages will be covered by the employer's workers' compensation insurance. All employers in the United States are expected to provide their employees with suitable workers' compensation, and as such can only be sued when one or both of the following incidents occur within a case:
The Intent of Harm: If the employer intended to cause harm through specific action or inaction, that employer can be held liable for all the damages incurred.
Lack of Suitable Benefits: If the employer lacks the appropriate workers' compensation benefits for their employees then legal action can be taken out against them.
Arm Amputation at a Construction Site
Construction site workers who experience arm amputations (or any personal injuries for that matter) are eligible to collect benefits both from workers' compensation as well as any monetary support afforded to them by a hand amputation lawsuit. Construction workers are different from regular employees as they can file a lawsuit against the general contractor, the subcontractor, the manufacturer of construction equipment, or any other liable third party. When construction workers come into our law firm seeking legal assistance, our attorneys will more than likely ask some, if not all, of the following series of questions:
Have any other workers at the same construction site been injured similarly?
Did the employer provide safety training for their workers?
Did the employer provide safety equipment to help prevent injury?
Was the injury reported to the employer?
What was the nature of your injury? Was the injury sudden, or did it develop over time?
Were any industry standards, like OSHA standards, violated at the site?
Who was responsible for safety procedures at the construction site?
Arm Amputation From Defective Products
If you or a loved one has suffered from an arm amputation injury as a result of a defective product, you may be able to sue the company that produced the product through a product liability lawsuit. All companies operate under product liability laws, which hope to ensure that defective products do not end up in the hands of unaware consumers. Product liability laws also make it easier for consumers to file lawsuits against production and manufacturing companies. Product defects can occur anywhere on a products production chain, and the company responsible for that specific defect can be deemed liable for the damages that defect caused. An experienced attorney can help Bulleted below are the three common stages in a production line where a defect can occur.
Design Defects: These defects occur during the initial creation of a product. Design defects can make a product inherently dangerous as they occur before the product is sent to the assembly team. In some cases, design defects can lead to full-scale recalls of the product.
Manufacturing Defects: Manufacturing defects occur when a product is being assembled. These defects can range from rare mistakes to common mishaps in the production line. In this case, the company responsible for assembling the product would be deemed responsible for the damages.
Marketing Defects: Marketing defects occur when there is a dangerous error in the product's marketing. These defects can include things like inadequate safety warnings, insufficient instructions, and improper labeling. In these instances, the company which organized the marketing of the product would be held liable for the damages.
About Normandie Law Firm
If you or a loved one has suffered the damages from an arm amputation as the result of misconduct or negligence of another, you may be entitled to file arm amputation lawsuit against the at-fault party. Having a skilled accident attorney can mean the difference between filing a successful claim for compensation and having your case dismissed from court. If you file a claim with our Los Angeles law firm, our compassionate personal injury attorneys with experience in amputation cases can assist you in building your case, and file a claim for complete compensation of your damages. Our attorneys practice in Los Angeles, San Diego, Orange County, Riverside, Bakersfield, San Francisco, Fresno, Sacramento and throughout the state of California. If you contact our law offices today, we can walk you through the complicated process of filing your claim and earning the compensation you deserve. As a show of our commitment, under our zero fee guarantee policy our clients don't pay for our services until we follow through on our promise and win your case. Talk to one of our experienced lawyers today to receive a free consultation.