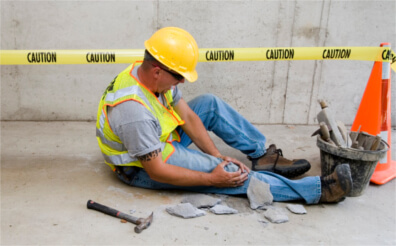 Construction sites can be incredibly hazardous. In most cases, construction workers are guided through safety measures, and for the most part work in an environment prepared for an accident. However, mistakes still happen that leave individuals with severe injuries that can last a lifetime. One of these lifelong injuries that can occur at a construction site is an amputation. Amputations involve the forced removal of a toe, finger, hand, arm, foot, or leg as a result of some traumatic accident. When these accidents occur as a consequence of the negligence or misconduct of another a lawsuit can be filed to compensate the victim for the damages. If you or a loved one has suffered an amputation injury, you may be entitled to file a claim for monetary compensation. At the top-rated Normandie Law Firm, our skilled Los Angeles construction worker accident attorneys can guide you through the often-arduous process of building your case and filing your claim. If you have any questions after reading this article, please feel free to contact our top Los Angeles law offices for a free consultation. A qualified attorney who has experience in construction accident injuries will be able to take your call.
Amputation Injuries
Amputation injuries can occur intentionally through use of a medical procedure. In fact, amputations are widely accepted by healthcare professionals as an effective way to stave off infection and treat deadly diseases like gangrene, diabetes, and cancer. While amputations can be performed by a surgeon, they also occur quite often through accidents. This article focuses on amputations that occur at constructions sites; however, listed below are some other common causes of amputation injuries:
Automobile accidents
Agricultural Accidents
Firearm/Explosives/Firework Accidents
Electrocution Accidents
Ring Traction Accidents
Building and Car Door Accidents.
Construction site accidents are quite common as the work involves the use of heavy machinery, saws, and other similar equipment that can pose a significant risk for a construction worker. Accidental amputations can be incredibly horrific and painful initially, and the adverse affects of the lost limb are felt for a lifetime. For amputation victims, re-learning how to live everyday can be difficult enough in itself, let alone the physical and emotional trauma that comes with it. That is also not to mention the significant monetary burden an amputation can leave on a victim as well. Hospitalization, treatment, physical therapy, and prosthetic replacements don't come cheap and often can be incredibly challenging to take on alone. Thankfully, when these accidental amputations occur at a construction site, there a few avenues wherein a victim can seek compensation for their damages. Some common causes of construction site accidents are listed below:
Falls From Height
Falling Objects
Tripping Hazards
Defective Equipment
Vehicle Accidents
Excessive Noise/Vibrating Tool Hazards
Exposure to Irritants
These are just a handful of incidents that can cause an accidental amputation; however, whenever these amputations occur at a construction site, you may be able to collect compensation for your damages. Filing a construction site amputation personal injury lawsuit can be particularly challenging to take on alone, as the process can often be complex to anyone not well learned on the subject. For this reason, it is crucial that you seek the assistance of an expert lawyer who has experience handling construction accident claims.
Amputated Limb Construction Site Lawsuit
When a construction worker is injured at a construction site, he can collect workers' compensation much like any other employee would under particular circumstances. However, unlike normal employees, construction site workers can file a lawsuit against the general contractor, the subcontractor, the manufacturer of construction equipment, or any other liable third party. These lawsuits all depend on which third party is liable for the injuries, and can be especially difficult without the assistance of a lawyer experienced in construction accident cases. If you do reach out to an experienced attorney, here are some questions they are likely to ask you about the incident and your injuries:
Have any other workers at the same construction site been injured similarly?
Did the employer provide proper safety training for their workers?
Did the employer provide safety equipment to help prevent injury?
Was the injury reported to your employer?
What was the nature of the injury?
Was the injury sudden, or did it develop over time?
Were any industry standards, like OSHA standards, violated at the site?
Who was responsible for safety procedures at the construction site?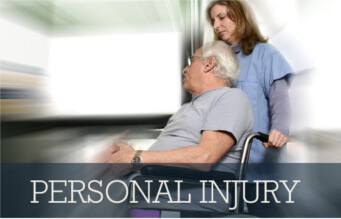 Whenever filing a personal injury lawsuit against any party, it is important to understand the theory of negligence. Negligence essentially is the process wherein the plaintiff or injured victim shows through a variety of steps, that the defendant or at-fault party is responsible for their damages whether through specific action or inaction. While the details of proving negligence might be easier to understand through the consultation of an accomplished attorney, it is helpful to understand the basic elements that make up any negligence claim. Listed below are the four key elements that make up a negligence claim:
Duty: The injured party or plaintiff must be able to show that the defendant owed a specific duty to the plaintiff. In regards to construction site amputation injuries, the plaintiff must show that the liable third party owed a duty of safety while working on site.
Breach: The plaintiff must be able to show that the defendant breached this legal duty through specific actions or lack thereof
Causation: The plaintiff must show that the defendant's specific actions or inactions caused the plaintiff's injury
Damages: The plaintiff must show that they were harmed or injured ins some way as a result of the defendant's actions. This can be shown through a presentation of medical expenses, medical records, loss of wages, loss of potential income, or pain and suffering.
Regardless of what details make up your construction site amputation injury, it is highly recommended that you seek the consultation of a well-versed lawyer. In most cases, these liable third parties have the resources to employ a whole host of legal professionals to dispute your case in court, so it is essential to have your professional support committed to ensuring your case is won. An attorney with expertise in construction site injury lawsuits will get the job done.
About Normandie Law Firm
Having a skilled attorney on your side can make the difference between filing a successful claim for compensation and having your case dismissed from court. If you file a claim with Normandie Law Firm you could find some, if not all, of these following expenses compensable:
Any and all medical expenses
Loss of Income
Loss of potential future income
Emotional Damages (anxiety, depression, PTSD, etc…)
Punitive Damages (these are notoriously difficult to win, and only one of our experienced lawyers will be able to bring them to your settlement)
Free Consultation and Zero Fee Guarantee
Victims of construction site amputations can contact our law offices to learn more about how to receive compensation for their injuries. Our team of amputation attorneys is committed to ensuring every one of our clients has the resources to put up a fair fight for their case. As a show this commitment to you and your case we offer our clients the benefits of a zero fee guarantee policy. Under our zero fee policy, all clients don't pay for our services until their case is won. If you feel in need of a second opinion, second opinion case reviews are also free under this policy. Call our law offices today for a free consultation by one of our attorneys with experience in construction accident cases, and we can discuss the incident, your damages, and the path to receiving proper compensation for your damages.