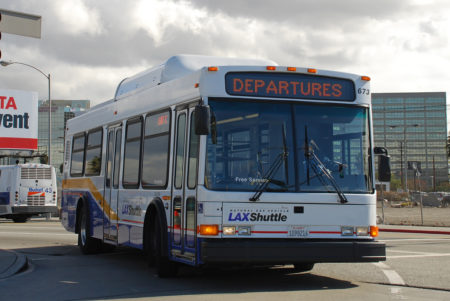 When using an airport shuttle at LAX, as a passenger you should expect a reasonable degree of safety is practiced by the shuttle driver and shuttle company. However, this is not always the case. In some cases, a shuttle accident can occur as a result of negligent actions. If this is the case, and you suffer injury as a result of negligence, you may be eligible to sue the shuttle company, airport, or driver responsible for your damages. At Normandie Law Firm, our skilled LAX shuttle accident attorneys can guide you through the often arduous process of building your case, filing your claim, and collecting compensation for your damages. If you have any questions after reading this article, please feel free to reach out to our top-rated law offices for a free consultation by one of our accomplished attorneys with experience in shuttle accident cases.
Filing a Lawsuit Against an Airport, Airport Shuttle Driver, or Shuttle Company
When filing a lawsuit against an airport, airport shuttle driver or shuttle company for personal injury it is important to note that you will more than likely be suing them in a case of negligence. Any claim of negligence requires that you can prove the following components:
Duty: The plaintiff (injured or damaged party) must be able to show that the defendant (shuttle passenger) owed a legal duty to the plaintiff under the particular circumstances of the case.
Breach: The plaintiff must be able to show that the defendant breached said legal duty through specific actions or failure to act appropriately
Causation: The plaintiff must be able to show that the defendant's actions or lack thereof caused the plaintiff's injuries
Damages: The plaintiff must be able to show that they endured some specific damages. This can usually be shown through the presentation of medical records, a loss of wages, or a loss of potential income.
To prove a successful claim of negligence it is also essential that you collect adequate evidence for your case. This evidence can include things like photography, video footage, eyewitness testimonies, and police reports. It is vital that you collect this evidence as soon as possible, as there is no guarantee that this evidence will still be around long after the incident.
If your shuttle accident was caused by a defective product, such as a flawed component in a shuttle or van, a lawsuit could be filed against the manufacturing company responsible for the flaw. With every defective product lawsuit, it is important that you can discern where the flaw occurred during the product's chain of production, as a lawsuit would be filed against the company directly responsible for the defect. Bulleted below are some of the critical areas where a defect is likely to occur in the chain of production:
Design Defects: These are the defects that can occur before the product is sent to the assembly line. The defects that occur in this stage of production are faults that make the product inherently dangerous. In most cases, these defects can lead to full-scale product recalls, and the company which organized the design of the product could be held liable for the damages.
Manufacturing Defects: These defects typically occur on the assembly line of the product. They can range from minor mistakes along the manufacturing chain to reoccurring mistakes that can result in wide-spread recalls. In these instances, the manufacturing company could be deemed responsible for the damages.
Marketing Defects: These defects occur during the marketing of a specific product. These defects include things like improper labeling, insufficient instructions, or inadequate safety warnings.
Regardless of how your airport shuttle accident occurred, these accidents can cause severe damages that can be incredibly difficult to recover from fully. For this reason, victims should seek full compensation for their damages. However, when pursuing a lawsuit, it is in your best interest to seek assistance from an expert attorney who has experience in personal injury claims regarding airport shuttle accidents.
Airport Shuttle Accidents
LAX Airport shuttle services like Super Shuttle, Roadrunner, DASH, FlyAway, Prime, Go Fly, A1, and Karmel Shuttle are all responsible for the safety and security of their passengers. These shuttle services and other hotel and car rental shuttles, provide a convenient form of transportation to airports. When a passenger is injured as a result of the negligence of the shuttle bus driver or company, that injured passenger has every right to file a lawsuit against the party responsible for their damages. Some common causes of airport shuttle collisions and accidents include the following:
Speeding
Lack of Seatbelts
Alcohol or Drug-Impaired Driving
Distracted Driving
Lack of Proper Training
Licensing
Airport shuttle accidents can cause some injuries that can leave victims with life-long damages. These are often speeding motor vehicles, and as such the damages that a person can suffer in an automobile accident, they could suffer in an airport shuttle accident. Some of these damages include:
Closed head injuries
Traumatic Brain Injuries (TBIs)
Broken or Fractured Bones
Spinal Cord Injuries
Whiplash and other back and neck injuries
Soft Tissue Injuries
Wrongful Death
If you suffer any of these or any other injuries as a result of the negligence of an airport shuttle driver or company you have every right to file a lawsuit against them. However, when filing a lawsuit, it is in your best interest to seek the representation of a qualified lawyer experienced in airport shuttle accident cases.
How Normandie Law Firm Can Help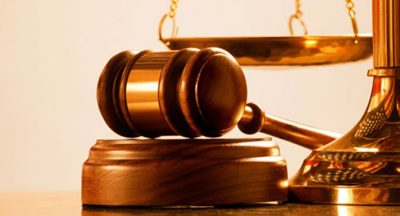 Having an experienced attorney on your side can mean the difference between filing a successful claim for compensation and having your case dismissed from court entirely. Clients who file a claim with our top law firm could find some if not all of the following damages compensable to them:
Past and Future Medical Bills
Loss of Wages
Loss of Potential Future Wages
Pain and Suffering
Emotional Distress (depression, anxiety, PTSD, etc…)
Punitive Damages
At Normandie Law Firm, our experienced lawyers can assist you in not only fighting our case but helping you determine the settlement average or value for your assault and battery lawsuit. Our attorneys with experience handling shuttle accident claims practice in San Diego, Orange County, Riverside, Bakersfield, San Francisco, Fresno, Sacramento and throughout the state of California.
Free Second Opinions
Some attorneys are lazy, and will sign you up to their firm but will disappear once your name is on the paper as they are busy signing up more cases. In these instances, their business is based more on volume and will attempt to sign up as many cases as possible. In turn, they will spend less time on cases resulting in severely reduced settlements. Our firm will not treat you like a number. We will be in communication with you throughout our lawsuit and will treat you like family. So if you already have an attorney don't worry, we'll give you a second review of your case 100% free of charge.
Zero Fee Guarantee-No Upfront Fees Ever
If you contact our law offices today, we can walk you through the complicated process of filing your claim completely free of charge. As a show this commitment to you and your case we offer our clients the benefits of a zero fee guarantee policy. Under our zero fee policy, all clients don't pay for our services until their case is won. If you feel in need of a second opinion, second opinion case reviews are also free under this policy. Please, feel free to give us a call, and we can guide you down the path of receiving proper compensation for your damages. An attorney with expertise in shuttle accident injury lawsuits will be able to assist you.