AIRBNB Accident Attorney – Can I Sue for Injuries
Every year hundreds of thousands of individuals and families use Airbnb to facilitate short term rentals in properties owned by others. In many cases renters suffer severe injuries caused by the negligent or wrongful actions of property owners. With the rise of owner occupied rentals and companies such as AIRBNB it is important to understand who is liable, should you be injured.  If you have been injured while at an AIRBNB rental you may be able to seek recovery for your injuries. This article will discuss liabilities, common injuries and potential factors in deciding your case value. If you have been hurt, contact our office for a free confidential case evaluation.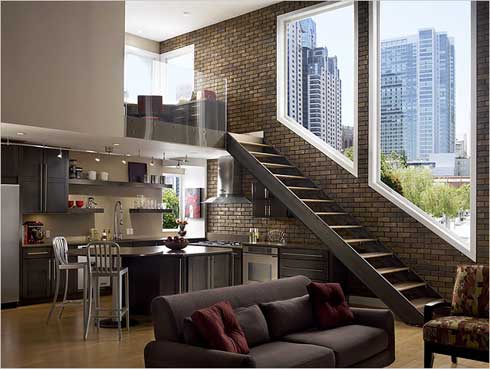 Common Accidents:  Some of the most common accidents and corresponding injuries to befall victims are provided for below…
Slip and fall Accidents caused by wet and oily surfaces
Trip and falls
Defective stairways
Collapsing roof
Fires resulting in burn injuries and smoke inhalation
Contraction of bed bugs and bed bug bites
Acts of assault and battery caused by inadequate security
Acts of sexual violence
Dog bites and animal attacks
Elevator accidents
Exposure to toxic fumes and chemicals
Drowning
Carbone monoxide poisoning
Wronful Death
Defective appliances
Who is liable should I be injured while at an AIRBNB rental
Liability for injuries depends on a number of factors. First, you can hold the property owner responsible for the harm you have suffered. A property owner who decides to rent his/her property for profit owes a duty of care to the renting party. Generally, if you rent a property you are entitled to have it be safe from potential harm. This is very similar to renting a hotel room, where you have a expectation that the property will be free from any defects. Similarly, renting a property from an AIRBNB owner extends you the expectation that the property will be free from any known defects. This duty also extends to issues with the property that could have been identified through reasonable inspection.
Duty to Inspect: Typically, a property owner must perform a reasonable inspection  on a property every so often. They must take the time to actually inspect the property and identify whether any threats/issues may exist and promptly move to correct them. Failure to either inspect for issues or to correct known issues will hold the property owner liable for any harm sustained by renting party/tenant.
Second, you have a potential claim against AIRBNB as well. Even though, AIRBNB is technically not the owner of the property and merely a platform, they still share responsibility. AIRBNB is liable when they hold the property out to be safe and it turns out to be dangerous. In such case the consumer has an expectation that AIRBNB will provide a safe place, free from defects that may cause injury.
Finally, specific insurance exists to cover for almost most injuries. However, this is very coverage specific and will depend on whether there was any notice.
Steps to take if injured in an Air B N B rental
There are several steps you should take in order to preserve you r legal right to recovery for the damages you have suffered.
If injured seek medical attention immediately: Call 911 and have an ambulance transport you to hospital. Make sure you inform the medical doctors of all your injuries, be as detailed as possible. Insurance companies often use the argument that a claimant could not have suffered injuries because there was no immediate medical attention. In order to mitigate that  excuse victim should be evaluated for their injuries and commence medical treatment as soon as possible following the incident.
Gather evidence: Take pictures of the cause of the accident. If there are any witnesses make sure you take down their contact information.
Do not speak with the property owner regarding the accident. Any comment you make can be used against you during trial.
Do not speak with an insurance adjuster that may contact you. The goal of an insurance adjuster is to reduce or eliminate any chances you may have of recovery. And they will use any trick in the book in order to achieve this.
Seek legal assistance from an experienced personal injury lawyers: Once our law firm is involved in your case we will do what is take to win your case.
Common AIRBNB Injuries
Depending on the whether it is a house or apartment that was rented through AIRBNB we have seen different types of injuries. It is common for certain exposed re-bar issues to exist caused a trip and fall. In other situations you have plumbing issues, which can cause serious slip and fall injuries.
When dealing with an apartment building you see different types of issues. Particularly when you have balconies that are not properly secured. Or in other situations you see collapsing ceilings or balconies in general, which can cause devastating injuries.
Typically, the most common injuries occur when the property has leaks that result in falls. Or in certain situations balconies and stairs are not properly maintained, which in turn result in serious injuries to occupants. Usually, the problem is with the property owners who have a rental unit and for a profit they rent the unit. As such you naturally have a number of people who don't properly inspect the unit.
In certain situations you have people who rent the unit as a side way of earning of a profit. However, in other situations you have more seasoned property owners who are involved in the rental. As such, you can argue that they have a more heightened duty of care, since this in essence is a business for them.
Common Injuries:  Some of the most common injuries resulting from the negligence on Air B N B property owners, leas holders and managers include the following.
Back and neck injuries: Injury to the spinal column can be devastating to the victim often resulting in chronic pain and inability to work. Victims should be evaluated by a spinal cord specialist who may include a pain management doctor on an orthopedists specializing in damage to the spinal column. Common treatment options may include physical therapy, chiropractic care, epidural injections and in some instances procedures to remove a disc bulge.
Head injuries: A traumatic brain injury is n many ways to most serious type of harm to a victim because it can change who the person is. Common causes of head injuries can include slip and fall accidents, falling objects, falls from stairways, and acts of assault and battery. Clear indications of a brain injury can include loss of conciseness, short term
Shoulder damage: Any type of pain in the shoulder should be taken seriously. Victims need to be evaluated by orthopedic doctor with a specialty in shoulder damage in order to determine the extent of their injuries. Common shoulder injuries can include rotator cuff tears and shoulder dislocations.
Broken ankle and knee Injuries: Common knee injuries include tears to the MCL and or ACL and meniscus, and shattered knee caps.
Facial injuries: Including a broken nose, severe lacerations resulting in scarring, damage to the jaw resulting in TMJ injuries and facial nerve damage resulting in paralysis.
Tinnitus and other damage to the ear: Damage to the ear can result from slip and falls. Common sings of tinnitus is chronic ringing in the ear. A victim should be evaluated by am ENT (ear nose and throat) doctor. If there is any form a hearing loss the ENT specialist will refer the patient to a audiologist.
Hand and wrist injuries: Many victims will attempt to dampen their fall by placing their hands in front of their falling bodies. This can result in severe damage to the hands and wrists.
Other injuries – fire and burn injuries, smoke inhalation, carbon monoxide poisoning, toxic mold, and bed bug infestations.
Psychological damage: One of the most overlooked injuries is the damage to a person's mental health following a traumatic event. Act of violence including assault and battery and sexual assault usually result in the highest levels of mental suffering.
Compensation for Victims
Individuals who have suffered harm that was caused by the wrongful actions of others are entitled to monetary recovery for all their damages and injuries. Victims are entitled to recovery for the following…
All current and future medical treatment and rehabilitation costs
Damage to property or loss of property
Loss of income and future loss of earnings potential due to extensive physical damage
Emotional distress and pain and suffering
Punitive Damages Compensation:  Courts can grant punitive damage compensation in cases where the at fault party acted with either the intent to cause harm or acted in reckless indifference for the life and health of tenants. Example of intentional conduct can include assault and battery, sexual assault, rape, molestation.  Reckless or grossly negligence conduct can be established if the at fault party know that his actions or inactions can result in a substantially high likelihood of harm to others. Example of reckless behavior: A property owner knows that a railing of a stairway is loose and there have been prior instances of accidents because of the defect but there is no action taken to resolve the problem. Under federal and state law punitive damage may not exceed 10 times the actual damages an individual has suffered.
Cost of Legal Representation:  All personal injury cases are handled by our firm on a contingency fee basis. This means that you will not have to pay upfront for any legal fees or costs. Our fees are tied to your settlement; in other words if we cannot win your case you will not owe us a single penny. To learn more about our ZERO FEE Guarantee see here..
Free Attorney Consultation: If you have been harmed or injured from renting an AIRBNB unit you may be entitled to compensation. Feel free to contact our offices. All case reviews and legal consultations are provided by our firm free of charge.