The skilled defective litigation attorneys at the top-rated Normandie Law Firm are actively pursuing claims against Takeda Pharmecicial Co, and Eli Lilly for the design, production, and distribution of the diabetes medication Actos for the development of severe side effects, including bladder cancer. According to recently published studies, the use of Actos has been linked to a threefold increase in the development of bladder cancer. These side effects can be used as grounds for a lawsuit, and an expert attorney who has experience in bladder cancer claims can help you receive compensation.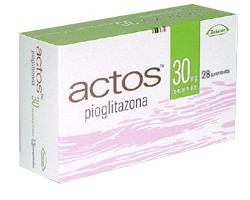 Recent legal News Regarding Actos: In April 2014, a Louisiana jury slapped a $9.0 Billion dollar judgment against Actos manufacturers and distributors Takeda and Eli Lilly in a case that involved an individual who was diagnosed with bladder cancer. The bulk of the verdict comes in the way of punitive damages. Such damages are awarded when an at-fault party acted with either the intent to cause harm or in willful disregard for the life and health of a consumer. According to experts, this ranks as one of the largest jury awards and defective pharmaceutical awards in United States history.
Such damages were only awarded because of the skilled lawyer experienced in bladder cancer cases. Punitive damages are not lightly awarded, and only an experienced attorney could win them.
Do I Have a Case Against Actos – Proving a Unsafe Drug Case in the Court of Law
So far the Food and Drug Administration has received over 5,000 reports of diagnosis of bladder cancer amongst individuals who have been taking Actos prompting thousands of defective drug single party claims and or class action lawsuits. Generally there are three ways we can prove the existence of a defect in a pharmaceutical drug.
1. Defect in the original concept and design of the drug.
2. Defect in the manufacturing process or the use of more cost efficient ingredients in the production of the drug resulting in a product posing a significantly higher risk of harm.
3. Failure to warn – failure to provide for labeling that properly warns of the significant harms associated with its use.
Deadline for Filing an Actos Lawsuit – Statute of Limitations for Defective Drug Litigation in California: In the state of California, defective drug and product liability claims must be filed within TWO years from the date of the loss or from the date of knowledge that the loss (harm suffered) was due to the use of the defective medications.
An accomplished attorney with expertise in bladder cancer injury lawsuits can give you more information about the statute of limitations and if you are eligible for any exceptions.
Filing a Drug Defect Lawsuit for the Death of a Loved Once – California Wrongful Death Laws Explained
The state of California allows for certain relatives of the deceased to file a wrongful death cause of action against all liable (at fault) individuals and companies. The deadline for filing a wrongful death lawsuit is also two years from the date of loss. A qualified attorney with experience handling bladder cancer claims can help you with your wrongful death lawsuit. California Code of Civil Procedure Section 377.60:
"A CAUSE OF ACTION FOR THE DEATH OF A PERSON CAUSED BY THE WRONGFUL ACT OR NEGLECT OF ANOTHER MAY BE ASSERTED BY ANY OF THEFOLLOWING PERSONS OR BY THE DECEDENT'S PERSONAL REPRESENTATIVE ON THEIR BEHALF: THE DECEDENT'S SURVIVING SPOUSE OR DOMESTIC PARTNER, CHILDREN, AND ISSUE OF DECEASED CHILDREN, OR, IF THERE IS NO SURVIVING ISSUE OF THE DECEDENT, THE PERSONS, INCLUDING THE SURVIVING SPOUSE OR DOMESTIC PARTNER, WHO WOULD BE ENTITLED TO THE PROPERTY OF THE DECEDENT BY INTESTATE SUCCESSION."
Compensation Available for Actos Side Effect Victims
Individuals stricken with harmful medical conditions due to the use of Actos are entitled to compensation for all damages emanating from the use of unsafe drugs. Categories of damages which may be recoverable in defective drug injury lawsuit include:
All health related costs – including medical care and future rehabilitation costs.
Economic damages – including loss of work time and loss of any future income due to a disability caused by the harm suffered.
Non-Economic damage compensation – this category can include pain and suffering, emotional trauma and loss of consortium.
Punitive damages – Punitive damage compensation takes place when a defendant has acted with the intent to cause harm or reckless actions with a high probability of causing serious harm to others. In the case of Actos, drug manufacturers and distributors knew of the potential for serious harm which could have been sustained by used of the drugs but failed to release such information to the public or failed to recall the drug in a timely fashion.
Cost of Attorney Representation: Any legal fees are contingent on a successful resolution of your case. If in the off chance that there is no financial resolution of your claim you will not owe us a dime. Thus there are no out of pocket legal fees and or costs incurred by our clients until and unless we are able to provide for a resolution of your lawsuit. Our experienced lawyers can give you more information.
Attorney Consultation Available:  Feel free to contact our top law offices if you have any further legal questions. All confidential legal consultations are offered by our attorneys with experience in bladder cancer cases free of charge.