In many cases, individuals may feel that it is a wise option to deal with insurance agencies themselves. They know the truths of their claims, for instance, and they feel they should not have to pay an attorney to help them win any damages. What they are not prepared for, however, is the amount of dedication insurance companies have when it comes to saving money, keeping profits high, and not paying out customers. Insurance adjusters are trained to specifically deny and reject claims for even the most trivial reasons, and it can become a long, drawn-out affair to try and wrestle compensation from an insurance company. Access Insurance is one such company that features employees who will not give customers the fair compensation they deserve. Our qualified lawyers with experience handling Access Insurance claims at the top-rated Normandie Law Firm believe that all individuals are entitled to fair treatment from their insurance agencies. It is difficult to fight big businesses yourself. Clients routinely call us asking for tips and tricks to getting the benefits they need from their policies; they also ask us questions like:
I need to know how to negotiate an accident claim with Access insurance. Who can I call?
What law firm can tell me how to negotiate an injury settlement claim with Access?
Which lawyer can tell me how to settle an accident injury claim with Access insurance?
Access Insurance
Access Insurance is one of the newer insurance companies that has come about. It is not as old as Farmer's or GEICO; in fact, it was started in 1994 and has grown since then, primarily providing auto insurance to its customers. Through Access, you can file a claim if you get into an accident while on the road. Other forms of insurance, such as property and homeowner's, are not offered at this company. However, if you are involved in a car accident, truck accident claim, motorcycle accident injury case, Access can cover your injuries and damages, whether you have Access as your primary auto insurance company or the driver who was liable for the accident is an Access customer.
In many cases, you may feel that it is easy to deal with an insurance company if it is a cut and dry case. A fender bender, for instance, can usually be solved with an exchange of insurance information, a quote from a mechanic, and a quick phone call. This simplicity is what gives many customers the impression that it is not an issue to deal with companies like Access.
However, a small property damage claim is often just a drop in the bucket for a large company like access, unless it's a total loss claim and paying out the insurance will not be enough to fix or repair the vehicle. This is most often the situation with cars that have been totaled or require whole new engines, brake systems, or transmissions.
For other claims that involve injuries, the process gets a bit more difficult. There are many avenues you can go down to argue your case, and you can bet that Access will have all of them covered. They are, after all, a company that specifically has adjusters and attorneys whose main jobs consist of dealing with claims, and they have handled many similar cases where customers have been injured. It is still advised that you seek a consultation with an expert attorney who has experience in negotiating with Access Insurance.
Negotiating with Access
If you need to know how to negotiate with an Access adjuster, there are some helpful tips you can follow. Not everyone has a background in law, and some people are more comfortable trying to win cases themselves. They may not want to pay for any legal fees or let their claims be handled by anyone else. It is very helpful to have some experience negotiating claims or business deals; you will be less likely to be puzzled or flustered by the tactics of the insurance agents. If you do not have previous experience, you must take care to present your case as strongly as possible with very few holes. Focus on your strongest points and have all of your evidence gathered together. If you need assistance, do not hestitate to call a skilled lawyer experienced in Access Insurance cases. When you file a claim and send a letter to Access, you should have:
Documentation: To avoid a car accident lawsuit, have your necessary proof prepared. You should take photographs of the accident, damages to your car, damages to the other vehicle, injuries you received, the location in which the accident took place, and more. If you feel it will strengthen your claim, photograph it or take a video of it. Make an attempt to get multiple angles and close ups; blurry photos can be disputed easier than clear ones. Date all the photographs accordingly.
Reports: Your word and evidence is important, but it is also extremely beneficial to have supporting reports. If you were injured and want compensation in a car accident settlement, the corroborating stories of others can help you get what you deserve. For instance, medical reports and doctor's notes from your stint at the hospital can show that the injuries you received were real and had real consequences. Additional follow ups at the doctor's office can also prove this; doctors routinely give recommendations and testimony in court. Further, the police may have come to the scene of the accident and taken statements. If they did, you can request copies of the police report that detail what happened; these will also contain the police officer's notes. Lastly, eyewitness accounts can come in handy, as there may have been bystanders nearby who saw the accident and can verify that you were either not liable for the incident or were injured.
Compensation Goal: It is futile to have all of the necessary evidence but not know what you want out of a claim. You should have estimated the costs of all the damages that occurred, including property damage, medical bills, pain and suffering, and more. Access can give you a counter offer if you present them with a number, which you can consider. If you are not the first one to make an offer, you may receive a lowball settlement amount and have to fight to get it raised.
Time: Even the best negotiation tactics to use against Access for a car accident may not come in handy if you are short on time. Negotiating a settlement can take weeks or months, and not all dates for sit downs or meetings will work for both parties. You may even have to go to court to seek legal help. This can be very troublesome if you are injured – stress causes injuries to take longer to heal and may cause other adverse effects in the body and you may not physically be capable of making it to any meetings. Even if you are not injured but need to be at work, you run the risk of losing wages because of the time you spend fighting for a settlement.
All of the tips for negotiating with an insurance adjuster are great to have, but ultimately, you have other responsibilities in life that may make it difficult to follow through with a claim. A business like Access employs individuals who can dedicate all of their time to these cases, and you may be outnumbered and overwhelmed, in addition to not having the proper legal knowledge and experience in negotiation. For this reason, we recommend seeking an accomplished attorney with expertise in Access Insurance injury lawsuits.
Let Us Help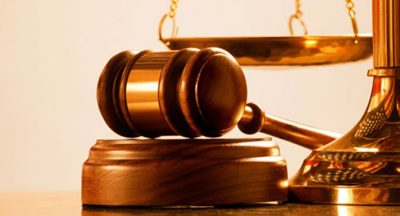 Unfortunately, insurance companies are not fair. If you try to fight them alone, you will end up with the short end of the stick and a greatly reduced settlement – if you're given a settlement offer at all. They do not have much to fear from individuals who cannot spend a lot of time and money fighting a case, and they know they can focus their attention on more pressing matters with other attorneys. An attorney with an expertise in handling car accident claims with insurance companies can greatly help you earn a settlement. You will need the skills of an experienced attorney who has accumulated strategies and tactics over the years. Our goal at one of Los Angeles's top firms, Normandie Law Firm, is to bring you the maximum amount of money possible for your settlement, and we're confident we can do so – we have the best negotiation tactics against Access Insurance and will not hesitate to fight for your rights in court if we have to. Our clients are our number one priority, and your health and financial stability are important to us.
If you already have an attorney, you may want to find a second opinion on your claim. It doesn't hurt to shop around and get numerous perspectives on a case. If you feel that you are being misrepresented or your lawyer is not giving you the care you deserve, let us help you. We will give you our view on your case and tell you what we believe we can earn for you. Contact us today to speak with one of our experienced lawyers who is an expert in dealing with car accident insurance claims. All consultations are free, and all our clients receive zero fee guarantees – you pay no fees for our legal services if we lose your case, and if we win, our payment comes from the settlement itself.
Reach out to Normandie Law Firm today to speak to one of our attorneys with experience in Access Insurance cases.