3 Killed and 1 Injured in Drunk Driving Accident with Off-Duty Police Officer | 9-27-2017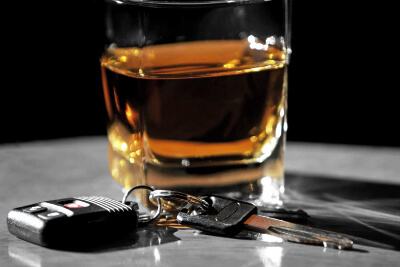 On Tuesday, September 27, 2017, an off-duty Los Angeles police officer was involved in a crash on the 605 Freeway south of Saragosa Street. The crash resulted in the death of a family, a teenage boy and his parents.
The officer, Edgar Veruzco, is suspected of having been under the influence of alcohol at the time of the crash. He was alleged to have been speeding in his Camaro, traveling southbound in Interstate 605, whereupon he rear-ended two separate vehicles. The accident occurred at 10:15 p.m.
After striking the vehicles, one of them, a Nissan, erupted in flames; the occupants, a family of three, were unable to escape from the vehicle and were burned alive. They were pronounced dead shortly after medical personnel arrived. The other vehicle, a Scion, contained one woman; she was treated for minor injuries. Names of all parties were all withheld.
Veruzco was also treated for minor injuries; namely, a broken nose. He was arrested following the crash and is being held on $100,000 bail. He's being held on suspicion of felony and vehicular manslaughter.
The LAPD issued a statement regarding Veruzco and the accident, expressing disappointment in the officer and condolences to the family of the deceased. Chief Charlie Beck stated that drunk driving is not tolerated at the LAPD, and an offense is enough grounds for termination. There will be an investigation, he claimed.
The crash was enough to warrant a nightlong closure of the freeway, but it returned to full operation in time for the Wednesday morning commute.
Filing a Personal Injury Claim
If you have been injured in a car accident due to the irresponsibility of another driver, you may be entitled to certain compensation. All drivers on the road, regardless of occupation or status, owe the rest of the populace the utmost duty of care. They are required to safely drive so as not to injure anyone else and practice defensive driving to not cause accidents.
For a personal injury claim to be filed, four main points must be established:
First, you were owed a duty of care. As stated above, all drivers owe each other a duty of care. They should not drive in a manner that can cause accidents or injuries and should always do their best to protect those around them.
Second, that duty of care was breached. This may occur when other drivers break the law in some way, such as by speeding, driving recklessly or carelessly, running a stop sign or a red light, texting and driving, abruptly switching lanes or stopping short, or overall not paying attention to the road.
Third, that breach resulted in an accident. Running a red light or speeding may cause another car to slam into the vehicle, for example. Had the individual not broken the law and breached his care of duty, the accident would not have happened.
Lastly, the accident caused real physical harm. If the accident did not cause any injuries, it does not matter if the other points were fulfilled. Any injuries that occur will allow all four to be met. The injuries may be minor or major, but as long as they occur, the claim can be filed.
Implications of an Off-Duty Police Officer
If you are involved in an accident with an off-duty police officer, you can file a personal injury claim against him; the police department is not responsible for his actions once he is off the clock and not on active duty. As a result, suing the police department is only an option if he were on the clock. This is enacted to prevent organizations from being constantly responsible for their subordinates and employees – individuals make choices and must live with the consequences, and if he were not on duty at the time, the department cannot be held liable for him.
Types of Compensation
A personal injury claim allows you to recover numerous types of compensation from a defendant. These types of compensation are:
Medical Expenses: If you were forced to go to the hospital due to your injuries, you can have your medical bills covered; further, if you will require additional medical coverage in the future, those costs can be reimbursed. Medical coverage includes surgery, hospitalization, medication, and physical rehabilitation.
Lost Wages: When an injury keeps you out of work for some time, you can recover lost wages of both past and future form. You should not be subjected to a loss of income because of another person's negligence.
Property Damage: Any property that you have, such as a car, personal belongings, or purchased items, that has been damaged in an accident can be reimbursed. You may collect damages to cover repairs and replacements to your belongings.
Pain and Suffering: Non-economic damages can get you additional compensation. These damages include emotional damage, fear, anxiety, PTSD, mental scarring, psychological disorders, and others. It may take months of therapy to overcome them, and the trauma may not disappear for years.
Punitive Damages: If a defendant acts in gross negligence or with the intent of causing harm, he can be hit with punitive damages. These damages are meant to punish the defendant further in lieu of criminal charges by forcing him to provide additional payouts. Courts may view these damages as harsh and unnecessary; thus, only a skilled lawyer will be able to successfully argue for and win them.
Why Choose Normandie?
Normandie Law Firm is here to help you get the most out of your personal injury claim. You deserve the maximum settlement possible if you have sustained injuries in an accident that was not your fault. We promise to fight for your rights in court and will not stop until we bring you a settlement that you are satisfied with. Our primary goal is to keep you safe, healthy, and cared for – compensation that will remove financial worry from your life and pay for medical costs and keep you afloat is a priority. When you select us, you select compassion and servitude for you.
Call us today to receive a free legal consultation on your case. We will answer any questions you have about the legal process and what kind of compensation we believe you can earn. Our team of attorneys is available to help you.
Further, we offer a zero fee guarantee to all of our clients. You will pay no out of pocket expenses for our legal representation – your financial status is guaranteed to stay the same. We do not receive any payment from you personally; our fees come from the settlement we win, and only if we win. If we lose, you do not pay anything.
For more information, contact a lawyer at Normandie Law Firm today.