3 Foot Buffer Zone for Bicyclists in California – Motorist Laws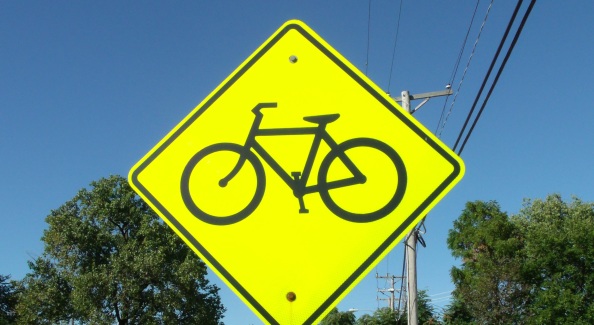 California finally enacted a three foot buffer, which is mean to protect bicyclist. Drivers of vehicles are essentially required to have at least three foot of space between the car and bicyclist. This law is passed in part to help protect bicyclist and reduce the number of bicycle accidents in California each year. Additionally, this law will help those involved in bicycle accidents obtain recovery for injuries sustained in an accident. In many cases bicycle accident victims are improperly placed at fault, even when they had the right of way. Moreover violators will also be issued a citation for the accident ranging from $35 up $220 depending on whether an injury took place.
Common Injuries
In California alone there are over 5,000 bicycle accidents each year resulting in injuries or fatalities. The passing of this new law will hopefully work to stem the number of cases each year. In 2012 we had over 150 bicycle v. auto fatalities, with thousands more injured. We have compiled a list of potential injuries which can result from a bicycle accident.
Traumatic brain injuries cause from bicycle accident
Bone fractures
Spinal cord injuries
Facial injuries
This is a minor list of injuries that can be sustained as a result of a bicycle accident. If you were hurt it is important that you seek treatment for your injuries. If for any reason you do not have health insurance contact your attorney for suggestions or advice.
In many situations our office can help you locate a suitable treating facility and assist in the cost of getting you the treatment needed. Many physicians will work on a medical lien, so you will not be required to pay out of pocket for the services until after the case settles.
How this Law Will Help Bicyclist
California's new three foot buffer law will be a big step in helping bicyclist. As a result of this law bicyclist will be given additional space when riding on a bicycle. As a result this can shift the blame automatically on the driver in the event of a bicycle accident. Additionally, this law will help establish fault, which otherwise would not exist in such cases.
Proving Liability in Bicycle Accident Cases
From experience most bicycle accidents are either contributory negligence or the fault of the vehicle. However, since most bicycle accidents can be serious the bicyclist is transported to the hospital. As a result they are not around when the report is taken. Thus, many of the statements told to the police are accounts of either the driver or some other third party. This will cause the report to be factually incorrect or biased.
Proving your case is important, if you are placed at fault for the accident you can be denied your ability to recover for your injuries. However, this can be corrected in many situations. Since California is a contributory negligent state you can split up liability between driver and the bicyclist. What this means is that you can still recover even if you were placed principally at fault for the accident. Additionally, the police report is not conclusive of fault. Many times the police report will place the bicyclist at fault even though the facts support the vehicles negligence. This can occur if the report is rushed or if the officer is not properly versed in California Vehicle Codes. In any case you can still pursue a claim for the injuries sustained so long as it is done properly. If you are injured in a bicycle accident contact our offices for a free no fee consultation.
More Information: