1 Killed, 1 left Critically Injured In Stanton Head-On Collision Involving Street Sweeper | 10-6-2017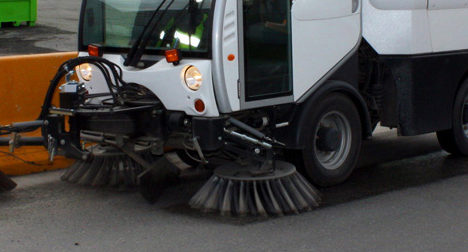 Early Friday morning, on October 6th, a head-on collision in Stanton California left one person dead and another in critical condition. According to the Orange County Fire Authority, the crash involved a street sweeper and a small car, and it occurred near Cerritos and Knott avenues around 2:30 a.m. The operator of the smaller vehicle was pronounced dead at the scene, while the driver of the street sweeper was transported to the UCI Medical Center, a was reported to be in critical condition. The cause of the crash is still under investigation by the Orange County Sheriff's Department. After the incident, Cerritos Avenue was closed between Knott and Western avenues pending the investigation.
How Normandie Law Firm Can Help
If you or a loved one has suffered any physical injuries or wrongful death as a result of someone else's negligence or misconduct behind the wheel, you may be entitled to monetary compensation for all the damages that you have suffered. If you file a claim with Normandie Law Firm you could find some, if not all, of these following expenses compensable:
Any and all medical expenses
Loss of Income
Loss of potential future income
Emotional Damages (anxiety, depression, PTSD, etc…)
Punitive Damages
Victims of this incident or incidents like this one can contact our law offices to learn more about how to receive compensation for their injuries. Our team of personal injury and wrongful death attorneys is committed to ensuring every one of our clients has the resources to put up a fair fight for their case. As a show this commitment to you and your case we offer our clients the benefits of a zero fee guarantee policy. Under our zero fee policy, all clients don't pay for our services until their case is won. If you feel in need of a second opinion, second opinion case reviews are also free under this policy. Call our law offices today for a free consultation by one of our skilled attorneys, and we can discuss the incident, your damages, and the path to receiving proper compensation for your damages.
FURTHER INFORMATION: